1.5K Flares
1.5K Flares
×
eBook Sales Success Tips for Selling Your Book on Amazon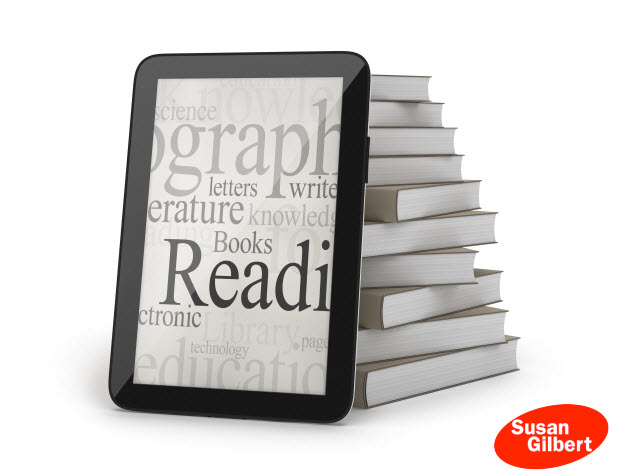 Are you ready to launch your new eBook on Amazon this year?
There is no better time than to be a published author in the digital world, but with the popularity of eBooks also comes competition, especially on Amazon.
What obstacles to publishing stand in your way?
An important ingredient that many authors might miss is having the right marketing strategy in place so that your work stands out to your target audience. Without this it can be very difficult to obtain book sales in the midst of millions of other published works.
Here are 6 Ways you can use Strategic Book Marketing to put your hard work in front of as many readers as possible
and attract More Sales
1)  Start with a stand-out website
Your author landing page is an important part of your promotional puzzle. A clean, simple, and clear website with links to your books and Amazon page will open the doors for subscribers and growth to your social media networks. Take a look at this example from a client of mine, Skinny Living, which provides a page dedicated to their series of books along with a subscriber box, and social links: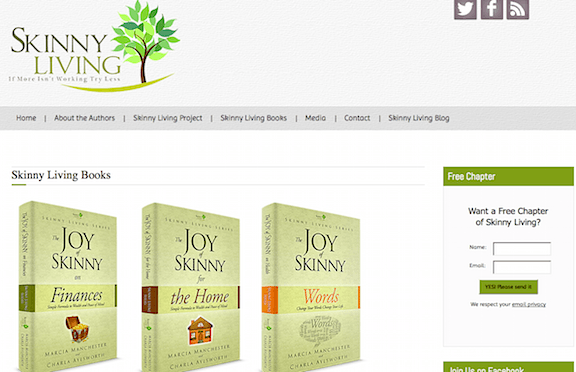 2)  Get your social media marketing in order
Facebook, Twitter, Pinterest, and Instagram are all good places for authors to promote their books and bring traffic to their websites. In order to be effective you must go beyond just making tweets and posts, and get involved in your community. Groups are popular especially on LinkedIn and GooglePlus, as well as on Goodreads. The more active you are in Social media Groups the better your chances of being seen. Use creative and free resources like Canva, PicMonkey, or what you might have available on your own computer to create quotes and images from your work to share. With a call to action, giveaways, videos, and tips you will start to see your networks grow.
3)  Tap into community boards and deal sites
Forums are not dead! By joining applicable groups on these you can start interacting to build your way up to sharing your work, and even hosting a book giveaway. Check out places like Reddit, SlickDeals, FatWallet, and look for niche sites. Always check the rules of each community before making a post. Rafflecopter is a free resource that can be used on your website and social media, which allows for the creation of a timed contest. Amazon also offers its own special deals to Createspace authors. Take a look at what other authors in your genre are doing, and find out what is working for them.
4)  Reach out to your friends, family, and followers
If you need an initial boost on Amazon reviews for our eBook, gift a copy to your inner circle and ask them for a review. This includes your website subscribers, co-workers, neighbors – anyone you  can think of who would be interested in your book. Most will return the favor. Additionally you can contact Amazon book reviewers and write a short pitch to those who review books in your genre here. The list may be a bit time consuming to weed out exactly what applies to your work, but this can all be tracked on a spreadsheet for easy reference. Most reviewers provide either an email address or website where you can contact them. Be sure to follow up on any agreed reviews, and write a thank you email after it has been posted to Amazon.
5)  Take advantage of YouTube and Vimeo for a teaser
It's very easy these days to put together a short video about your book that can be shared on YouTube. Services like Animoto, RawShorts, Wideo, and iMovie for Macintosh computers are all user-friendly, and allow your book trailer to be shared on social media as well being uploaded to YouTube or Vimeo. These do not need to be long or complicated.  This Sherlock Holmes book trailer from MacMillan Publishing is a great example which is under one minute:

6) Maintain an active blog
Use your website to write content on your topic, and join in on the conversation with other book bloggers who may be interested in promoting your eBook later on. It's important to establish a good relationship first with a steady flow of great content. By reviewing other published works you can increase your chances of getting noticed.
Small Businesses – You can do this!
Bonus Tip:  We recently assisted Tom O'Connor of Market Fresh Fruit, serving businesses in the Seattle and Eastside areas, write and publish his first book on Amazon.  With a properly setup Amazon description and categories, three days of a KDP promotion put his book in the top 100 for a category where it still ranks months later.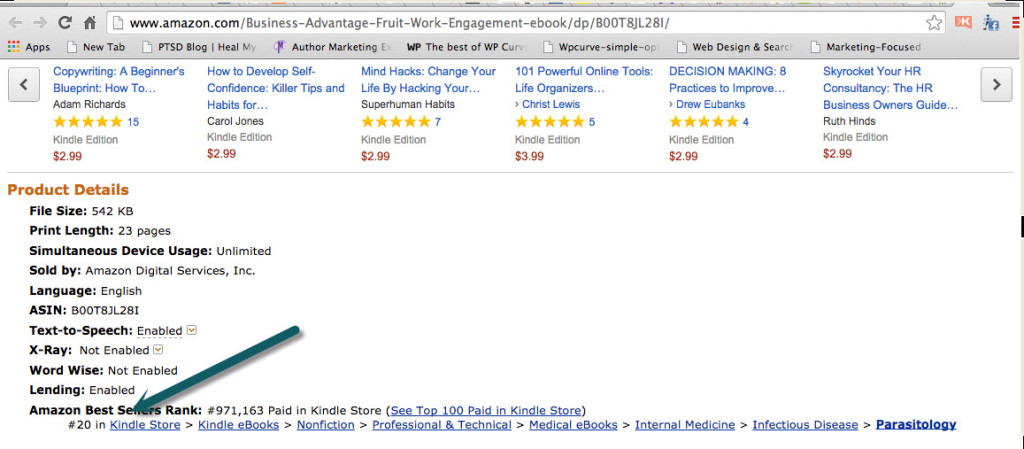 Oh, and did I mention how important it is to have a great, not good, GREAT book cover?
These are just a few key strategies you can start today that will build up your online presence and allow you to create more exposure for your next eBook. Small beginnings will later add up the bigger opportunities as you remain diligent in this process, and before long, your work will stand out from any others who are not taking advantage of strategic marketing.