The right kind of About Page isn't about me but what I can do for you. The fact you are here says you have an interest in blogging, marketing and social media. You might be an entrepreneur, you might be a small business owner, or you might be an author – but the main thing is you want to market your business the smart way – and I'm glad you've found me.
Feel free to check out the services my company and I provide, read some of the many articles I share here or see if you wish to subscribe.
And if you really want to know more about me…..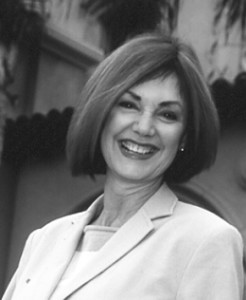 Susan is a digital marketing strategy expert, best-selling author, consultant and coach specializing specializing in turning experts into thought leaders and published authors. Business savvy learned in the trenches, Susan has been an entrepreneur since 1987 and has evolved years of traditional business experience into several cutting edge projects, which includes her digital agency, Online Promotion Success, Inc. As co-author of "The Complete Idiot's Guide to Starting and Running a Coffee Bar", she understands book promotion and has also been a regularly quoted resource in USA Today, Entrepreneur, Inc Magazine and many more.
Author and publisher of  "The Land of I Can", Susan has demonstrated her ˜hands on" success in both traditional and on-line publishing. Well known for turning her dog Spencer into a superstar thanks to his ebook, How to Take Your Small Dog EVERYWHERE, and building his expert status as Ambassador of Small Dog Travel, she combines savvy marketing and search engine understanding with her entrepreneurial experiences to create buzz marketing online promotions for both authors and publishers.
Do you need help staying on track to achieve what you want in your work and in your life?
Find our how you can work with Susan for an evaluation to get you started, or ongoing for a length of time to keep you on track with your 'next step' by visiting the Coaching Page.

Need a speaker for your organization or meeting?
Look what other people are saying about Susan…..
"I can' believe what a buzz the 'Susan Adrenaline' brought to our organization. Even more surprising, we can still see the results of our meeting with her, one year later."
~ Kathleen Heib, Team Leader, Chevron Travel
"A dynamic stage presence, Susan's enthusiasm for life will capture your audience's attention and motivate them to move from ordinary to extraordinary.
She's witty, intelligent, extremely professional and armed with the personal chemistry and inner strength of some of our greatest public personas."
~ Mike Russell, Television Producer