KLOUT SCORE:  Social Media Influence
How to Gain Exposure and Increase Your Klout
Klout + Social Media = Influence
Find out why Klout is to the social media and digital world what credit scores are to your finances – the higher the Klout score, the more 'clout' you have in your business world.
This book is a step-by-step guide that explains: Read more…
Available on Kindle – Download and read it today!

Coming Soon…….Hack the Bestseller List!
Books available on Amazon:
The Land of I Can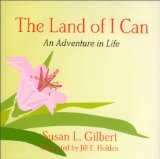 What we know in our hearts we should do, and what we actually live in this hectic, demanding, sometimes overwhelming society, is often different. Sometimes just coping seems to be impossible.
Read more about The Land of I Can

The Complete Idiot's Guide to Starting and Running a Coffee Bar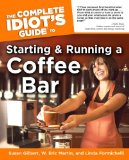 This is a step-by-step guide to realizing what for many people is a cherished dream: opening a successful coffee bar. Read more about The Complete Idiot's Guide to Starting and Running a Coffee Bar