Improve Your Business With Customer-Centric Relationships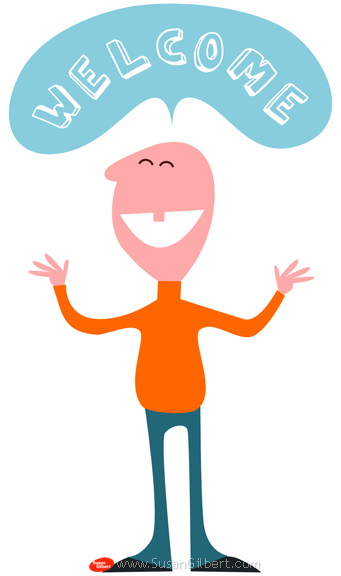 How would your customers grade your online interactions with them?
A successful marketing strategy will help your business acquire new leads that can be converted into sales. But it is not enough to find new potential customers for your business – you need to build long-lasting and ongoing customer relationships. You will do that when you  focus on the individual needs of the people you serve.
A customer-centric marketing strategy is not a new concept for brands and businesses. In the days of face-to-face sales, individualized attention was the norm. During the power outage here over the last few days, I walked 2 miles to a local Starbucks for my coffee where the barristas greeted their customer's with their first names.  Since the invention of the Internet and social media this can  become lost in the mix of online communication. In fact, a new concept is being tested by Lowes stores where robots will be taking the place of humans to help customers find products in their stores.
The need for personalized attention has brought back the human approach to marketing for businesses in which new tools have been developed that track and measure the sales experience of buyers online. This allows for a much better understanding of the needs of your target market coupled with social media measurement and statistics from sources like Facebook, Twitter, and Google Plus. Never before has access to brands been so easy, and the opportunity to respond and build trust with your community is right at your fingertips.
The following are several areas on social media where businesses can focus on meeting the needs of their customers:
Mobile Marketing & Customer-Centric Approach to Business
When this technology first began it was popular for users to browse the Internet to find information. Today with the onset of larger tablets and smart phones a brand or business can make a product available for quick and easy purchases, sharable links for social media, instant replies to customer service issues, and no-hassle purchases and returns.
Personalized Product Promotion
Customers can quickly access just about any product at any time through technology. It is simply not enough to have a website and buy-now button, but to rather track and respond to requests, questions, and concerns. Smart marketing today involves paying attention to the ever-changing demands  of the consumer, and to offer something that will meet their needs. Contests, promotions, and news announcements are one such way to attract attention to your brand for more sales.
Understand All of Your Social Media Channels
Each social network is similar yet unique in its delivery and approach to content sharing, and your customers will respond differently on Facebook, for example, than on Twitter or Instagram. Your business can benefit from social media by measuring the reactions and communication for all of your active channels, and making adjustments where necessary in order to maximize your reach and effectiveness. It's important to change up the type of images and content being shared, and not duplicate your marketing in order to provide a more personalized approach.
A smart customer-centric marketing strategy for your products and services involves changing the old model of focusing on products; and instead, pays attention to the needs of your prospects, your current customers, and your target market. Today's online world is a people-driven sales environment, and those who are able to connect with their customers in a meaningful and trusted way come out as winners.