Monitor Your Business Alerts With Mention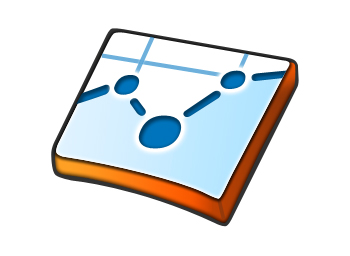 When Google phased out its Reader the RSS feeds had disappeared until recently with the release of Hummingbird. Google Alerts have stayed on the radar so far, but you might be missing some news you had received before. That is where Mention.net helps to fill in the gaps and makes it easier to get the information you need.
Mention.net is a fairly new service which began in March 2013 as a way to provide 'real-time' results with the additional benefit of monitoring mentions of your brand or business's name. Not only can you create alerts, but also import Google Alerts.
Currently the service is available on all mobile devices that use iOS, Android, Windows, and Chrome. Information is pulled from "social networks, news sites, forums, blogs or any web page." You can share alerts with your team, and find important mentions without spam with their precise "artificial intelligence," search technology.
Multiple languages are available with the ability to export alerts and mentions into a .pdf report or CSV file.
Getting Started with Mention.net

To sign up with Mention, a credit card is not required. You can take advantage of a 30-day free trial of their Pro plan or Enterprise plan, which will automatically revert to a free plan after 30 days. Just fill out your information, or connect through Twitter, Facebook, Google, or OpenID: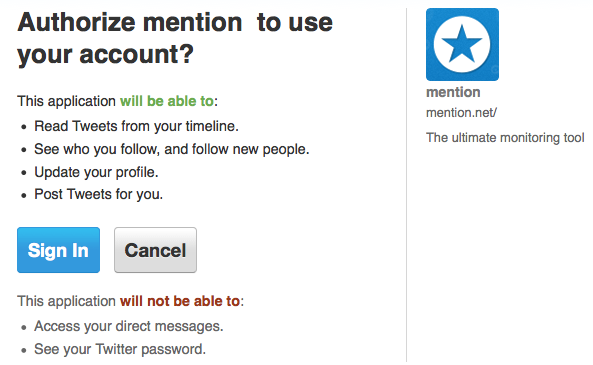 Next, you can download Mention, or choose to use it just on the web: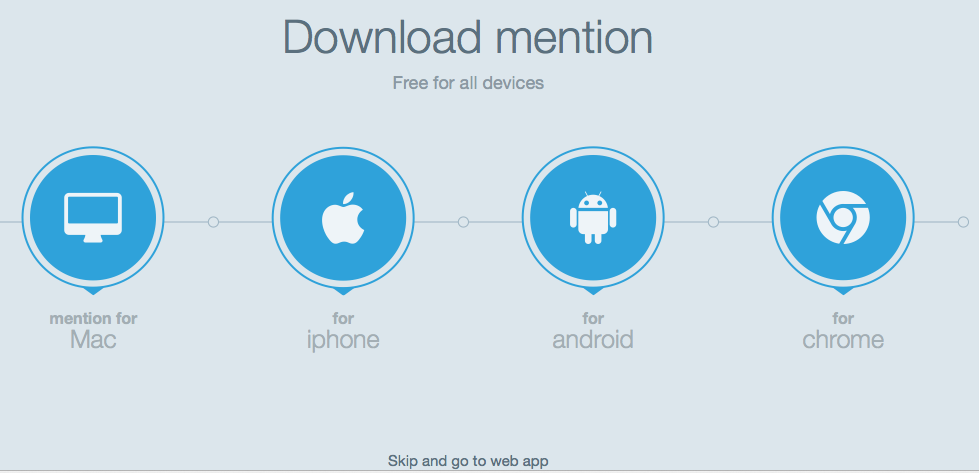 Now you can create your alerts and/or import Google Alerts: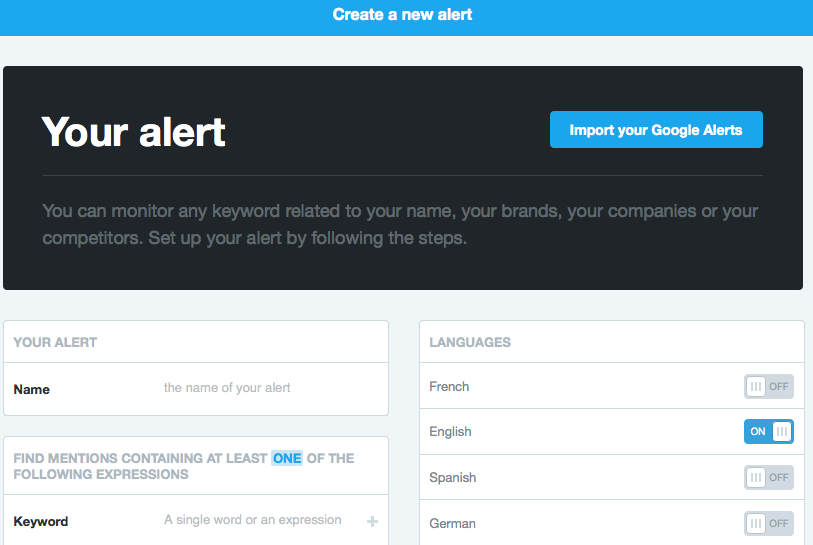 Customize your alert sources, and even filter spam: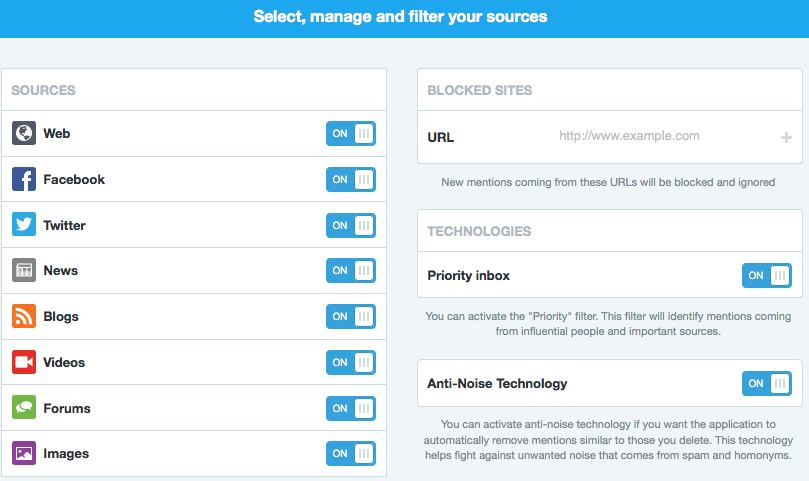 Now you can edit or share your alert with your team:

Your mentions are shown on a Dashboard, where they can be shared, and marked as read: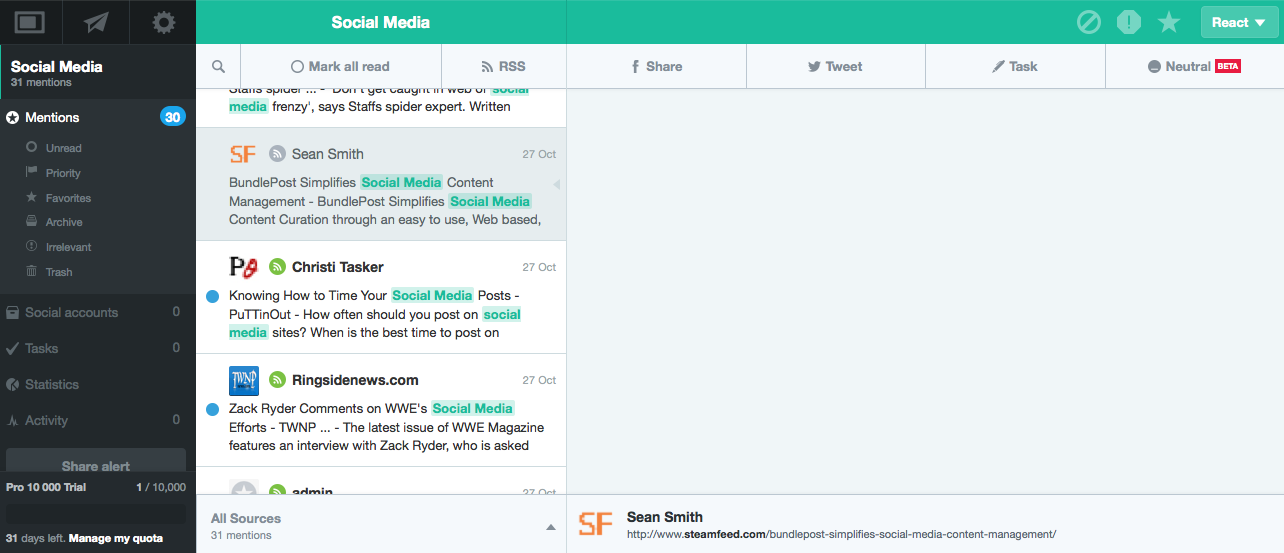 Just select Social Accounts on the left column, then ADD A NEW SOCIAL ACCOUNT at the top, and select your Twitter or Facebook network to connect: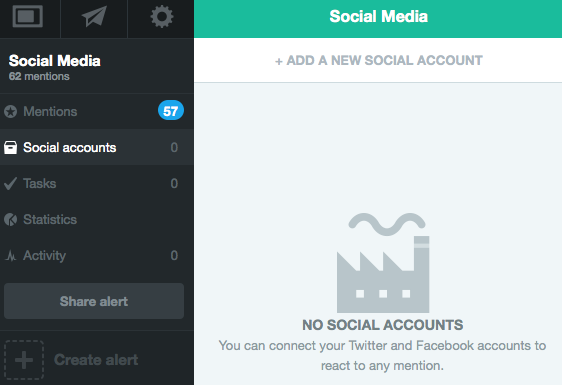 Mention is not only a great news alert tool, but is also a must-have for brands and business to monitor their activity. Use this service for free or at the professional level to make new connections and grow your bottom line.
Let me know how Mention has worked for you!
Share this article with these Tweetables:
• Use Mention to easily create alerts and track your mentions – Click to Tweet
• Want more than just Google Alerts? Then try Mention – Click to Tweet
• @SusanGilbert shows you how to use Mention to build your brand or business – Click to Tweet