WordPress Tips That Will Improve Your Website
Since it's beginning in 2003 WordPress remains the best software to host a mobile-ready website that can be fully customized for your target market.

This dynamic platform has been the top choice of over 60 million website owners. You can use it to create a professional looking blog or traditional website quickly with thousands of template choices. There are also many different ways you can customize your website site so that it uniquely reflects your brand.
According to W3Techs 28 percent of website owners have installed WordPress to publish and manage their content, and is one of the fastest growing systems next to Shopify and Squarespace.
WordPress reports that, "Users produce about 80.0 million new posts and 47.4 million new comments each month" in 120 different languages from around the world.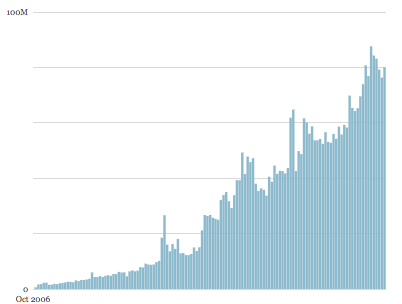 Here are the top WordPress tips that you can use today for your website visibility and performance:
1 – Make your landing page the default
Unless you have a news style theme you will want to update the settings on your website so that it displays a custom landing page instead of your current posts. Many themes have this feature already built in for simple customization. Instead, choose to have your posts appear below a sliding image or video with larger thumbnails for easy viewing on mobile devices.
2 – Go beyond a generic footer
Make the best possible use of the space at the bottom of your theme to include important links, a short bio or other important information about your site. Include a credit to your web developer with an up-to-date copyright. Some themes allow for social media icons to be displayed, which should also be at the top of your front page.
3 – Update your theme
Are your traffic numbers flat or falling? When's the last time you updated your WordPress theme? The answers might be related. If your theme no longer reflects the current branding of your company, then update or switch to a new theme.  It's one of the great benefits of WordPress that a new theme will incorporate all your current pages and posts unless you choose not to.
4 – Include strong visuals
The latest version of WordPress makes it extremely easy to post video content, slider images, and professional graphics. While most themes include this feature you can also install a plugin that allows you to make your landing page stand out. It's important to keep the size of your photos consistent and to post videos that are of high quality.
5 – Improve your permalinks
Change the URLs for the articles on your WordPress website to include fewer (but higher value) keywords — this will improve the ranking of those articles on the search engines. You will also need to update your permalink to eliminate numbers, and dates. When your pages and posts appear in search you want these to reflect the actual titles for the most visibility.
6 – Optimize your images
Each time you upload an image, make sure to tag it with appropriate "title" and "alternate text" tags to improve your search engine rank. The "title" is also what appears when someone tries to "pin" your image to Pinterest, and should include the same words that are used in your headline.
7 – Improve your sidebars
Populate the sidebar areas of your site with content that can be dynamically selected and displayed based on a number of different parameters that you specify. De-clutter your space by reducing the number of ads that are displayed and focus more on capturing subscribers with a valuable opt-in.
8 – Add page numbers to blog posts
If you have longer posts you can add pagination with a simple plugin that will add page numbers to the bottom of your posts and break them into several pages. Larger websites like Forbes and Entrepreneur have incorporated this feature, which can make your content easier to read on multiple devices.
9 – Hide certain post categories from your home page
Categories are standard with a free installation of a template; however, this can make your website look cluttered. In order to direct your readers to the menu instead you can turn categories for posts off or remove this from your widgets. Instead, use drop-down sub menus that display easily and are simple to select.
10 – Make sure your WordPress installations are up to date
This should almost go without saying, but take a few minutes today to make sure that your WordPress install, your plugins and current theme are all current. If they are not you are subject to malware and security breaches that can take down your website and are very costly to fix.
11 – Enable avatars and an author bio
In order to make your commenting environment more personal, you can enable avatars in the >> Settings>>Discussion area of your dashboard. Be sure to update your own on Gravatar with a professional profile photo and bio to make your brand more recognizable. Keep in mind that in order to be able to identify a particular author when creating a new post, you must change your default settings. From the "Add New Post" page, click "Screen Options," then "Author."
12 – Check your WordPress website as a visitor
If you're only viewing your website through your admin dashboard, you may be missing out if something weird happens to the display. If that is the case you should log out of WordPress then reload your site to verify. Take a look at your posts and front page in another browser or a mobile device to gain an accurate view of what your visitors are seeing.
13 – Clean up comments
While plugins like Akismet do a good job of filtering out blatant comment spam, you can also use the wpDiscuz plugin to help you get rid of commenters who spam through their author URLs and comment links. This tool is integrated with Akismet, WordPress Zero Spam, and WPBruiser which all work together to help eliminate spam.
14 – Display a featured post
If your website has quite a few posts published this could mean that new readers will be not be able to discover some of your older material. Inside your template or with a plugin you can help solve this problem by displaying a link at the bottom of your posts or as a featured post on your home page.
15 – Choose breadcrumb navigation
"Breadcrumb Navigation" provides you with SEO advantages, and can make your site easier to use by your site visitors by reducing the number of actions they have to take in order to find content. This can also help them see exactly where they are on your website with an easy way to go back to the original page. A good theme will have this customization available.
16 – Encourage social sharing
Make it easier for your readers to share your website on social networks like Facebook, Twitter, and Pinterest with a comprehensive social sharing plugin. There are many different styles and formats available to choose from and good website developer can help you customize these to match your branding.
17 – Schedule future publication
On each new post page, there's an option to schedule future publication of a post. This means you can prepare a number of posts all at once, then schedule them for an even publication stream. Alternatively you can use a tool like Evernote or a calendar plugin to add content ideas to your blog that can be saved for later.
18 – Fix your speed load times
Use a caching plugin to make your website load faster along with optimizing your images and removing redundant and dead links. Referral links are one of the biggest culprits in slowing down your website — if your content is well establish it is well worth the time and expense of hiring a website developer to help you clean these up and block the spam links coming in.
19 – Install Google Analytics
If you're not yet using Google Analytics to analyze your website traffic then install a Google Analytics plugin and get started today. The best part is that it's totally free and can help you track the types of visitors coming to your website, where they are from, which content they prefer, and how many visitors are leaving.
There are so many little things you can do with WordPress that can add up to big results. Work on at least one item each day and you'll have an improved website in no time.
If you need assistance with any of the above tips, my company and I are here to help. Contact me today for a free 30 minute consultation to evaluate your current website or to develop a new one.