Get More Visitors to Your Website with some Planning & Research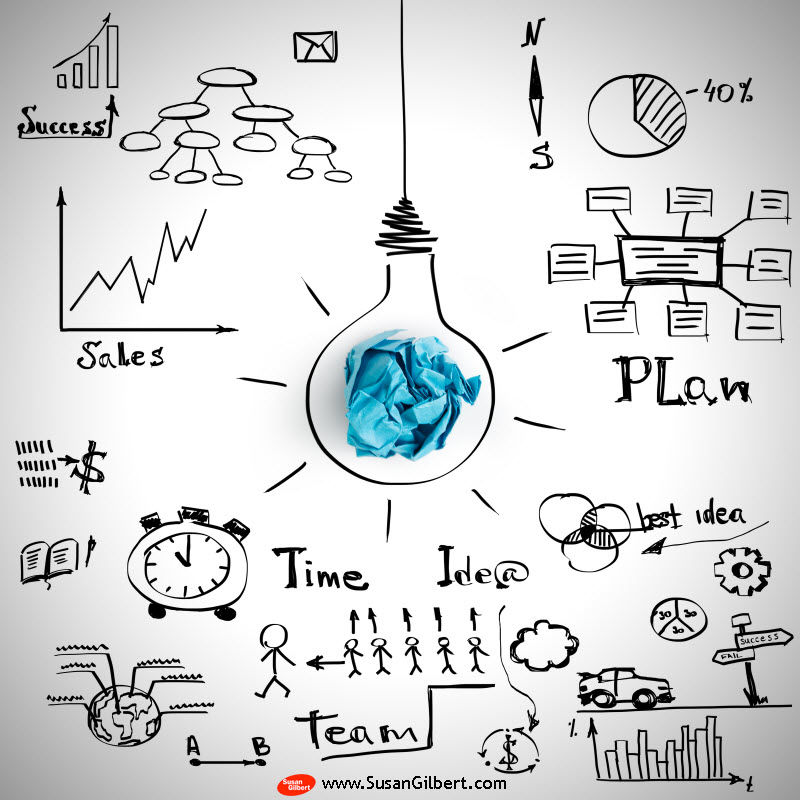 What's a website's value without traffic?
Not much.
Hopefully, you've done your target market homework and have crafted a list of article ideas for your website. But generating new and interesting posts each week can be a challenge. There is a fast track method to help you stay on top of the latest trends and reach a larger audience, and that is by checking out what the competition is publishing.
Whether your blog is just starting out or you have been publishing for a while you should be getting the same results of similar websites in your niche.
One way to take a look at their reach is through research tools such as BrightEdge, Smart Insights, and QuickSprout. These resources will enable you to analyze:
• The types of blog posts that get the most engagement, ie. infographics, video.
• SEO ranking and amount of traffic.
• Social media shares and engagement.
• Marketing and optimization methods being used.
• Audience engagement and reactions – learn exactly who is responding to posts.
All of these factors will soon reveal how to improve your content marketing strategy, and provide insights into how your competition is so successful in your market. This will also help your brand or business hone in on the right social networks that will be most effective for your growth.
There are several key areas to monitor the competition that will help you create a plan that can be just as successful if not more than their blogging strategy:
1. Keyword research – Begin with a list of the keywords your website frequently uses, and then compare those results with what your competitors are using. Take advantage of Google Adwords or Moz to help you discover what they are using in their articles.
2. Advertising research – Before purchasing expensive ad campaigns find out what others are doing first with help from tools such as Moat, MixRank, and SEM Insight.
3. Website ranking and comparison – Alexa, now owned by Amazon, is one of the best tools to use to learn more about how your website is appearing in the search engines, which social networks are linked, and what it compares to with similar websites. Additionally there are paid options for deep analysis of traffic, referrals, and much more: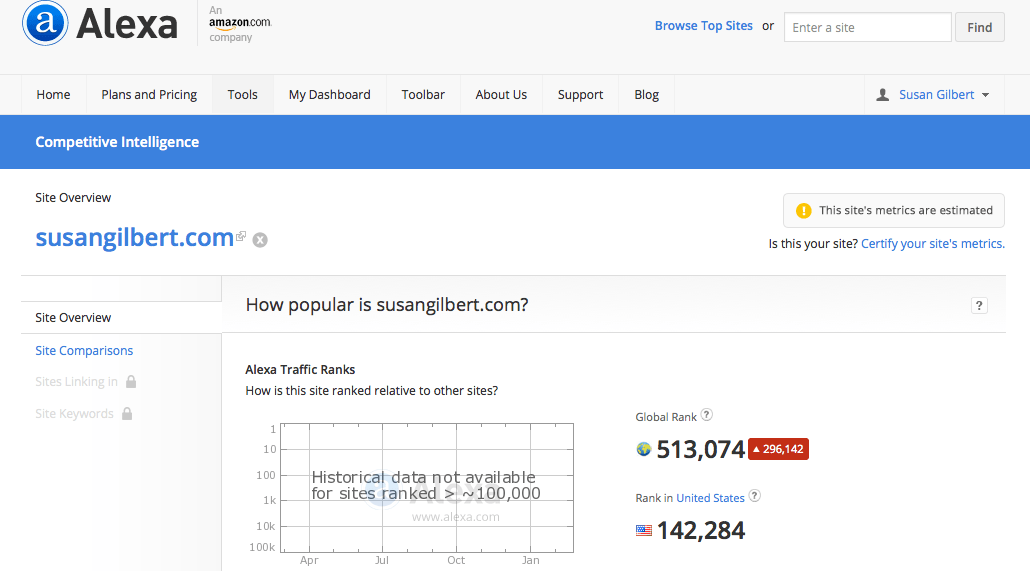 4. Social mentions and Google Alerts – Learn what others are saying about other blogs in your market by setting up Google Alerts for your market and analyzing shares on social media. Both Topsy and Social Mention will generate results that can be used to spot the latest trends in your industry. Use engagement tools like Commun.it and Followerwonk to delve deeper into conversations.
5. Choose the right backlinks – Find out who is linking to your website as well as your competitor's blog. It's important to be getting these from relevant sources who rank high in the search engines. Chances are that with the right use of keywords these blogs will be creating backlinks for your posts, and Open Site Explorer is a perfect resource for this type of research. Alongside that is Ahrefs, which provides insights into IPs, the type of links being used, and much more.
In addition to competition research your business should be following similar websites on social media, subscribing to their blog posts, and creating meaningful conversations with high-ranking blogs for increased opportunities and backlinks. These steps will enable you to create more of a variety of blog posts that your audience will love as well as establishing your brand or business as a leading authority.