Drive More Traffic With Google Plus Comments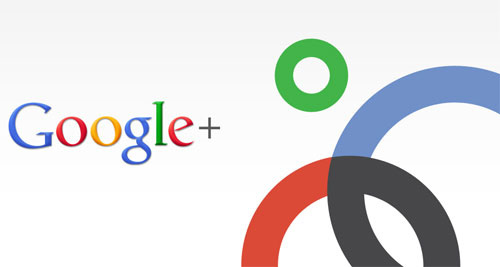 Do you need more traffic to your blog?
After writing a high-quality blog post one of the greatest challenges is now getting it to show up in the search engines and get the visibility it deserves. Google Plus now makes that much easier to do.  You can add the ability to have the comments section of your blog feed right into the social network.  Voila!
Growing a loyal audience is an important piece of the marketing puzzle. When you cross-promote your content, you are increasing your chances of attracting more readers. This means that articles that are being shared on places like Facebook, Twitter, and Google Plus can in turn increase your search rankings and visibility online.
Google Plus Commenting WordPress Plugin
Here are some great WordPress plugins you can use to tap into Google Plus and drive traffic to your blog posts via the comments section of your blog posts.
1) Comments Evolved
Comments Evolved (formerly Google+ Comments for WordPress ) creates a comment section with the use of tabs, which can also include Facebook and Disqus. You must have Google Authorship set up in order to use this plugin.
2) Interactive Posts
Interactive Posts is a newer plugin, which allows Google Plus comments on your blog. The software is currently in beta testing, and allows for interactions and the ability to include a call-to-action.
3) The Google + Plugin
The Google+ Plugin combines your blog with your Google Plus Profile or Page, and includes BuddyPress and Post Format Support. Readers can post directly from the social network right onto your website.
The Pros and Cons of Adding a Google Plus Comments Box
The tradition of standard blog comments has become a mainstay for many, and people are still catching onto the idea of using social media to comment on a blog post. As your readership grows this new system might be a hindrance, which could result in fewer comments on your blog.
On the other side of the coin using social media like Google Plus and Facebook for comments could reduce the amount of spam on your website. Additionally, utilizing a system like this allows for easy replies that connect directly to your social accounts.
As social media grows, blog commenting through these outlets could become the norm in the future – but currently this system is still in its infancy. And even though Google Plus is not considered by some to have as much influence as Facebook or Twitter yet, it is still well worth engaging in to attract more readers and increase your search engine rankings.  After all, it's Google, right?
Share this article with these Tweetables:
• How Google Plus comments can help your blog traffic – Click to Tweet
• Have you tried Google Plus comments on your blog yet? – Click to Tweet
• @SusanGilbert shows you how to increase traffic through Google Plus comments – Click to Tweet