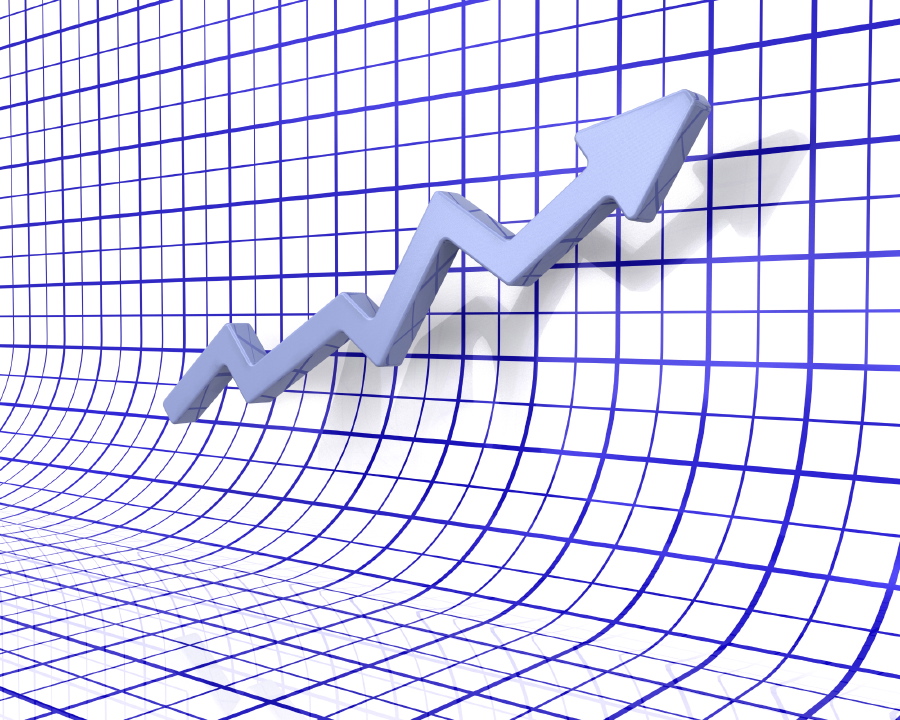 Infographics are a great way to quickly share information visually, while increasing website traffic, and generating more back links. A good infographic can help move you improve search engine results, and generate more leads.
After all of the hard work of creating an informative, and eye-catching infographic for your business, you will want to make sure that it is viewed and shared by as many people as possible starting with your website, and then through social networks.
"SEO leads have a 14.6% close rate, while outbound sourced leads have a 1.7% close rate (HubSpot)"

Three Easy Ways to Embed an Infographic
Thankfully there are several resources available, which help you to create what is called an 'embed code,' or HTML code for your infographic. This can be easily inserted at the beginning or end of your infographic in WordPress in the text mode, and make it easy for your visitors to share.
1. Siege Media Embed Code Generator – This is a free, and simple to use online infographic code creation tool, which does all of the work for you. Simple enter your information, and the code is generated in a box: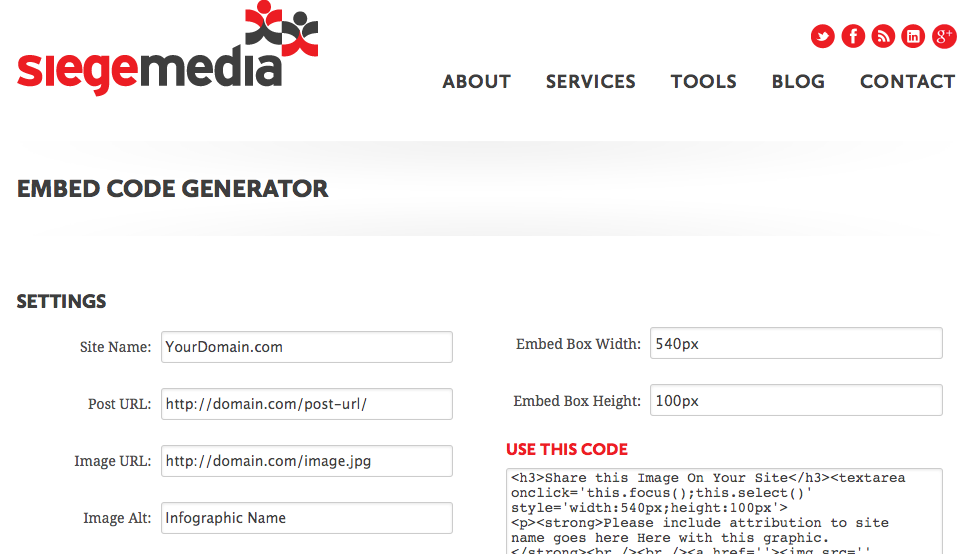 2. Embed Code Generator for WordPress – This simple plugin will allow you to quickly and easily create an embed code for your infographic, which places it right into your post after entering your information. You can download the latest version here.
3. SEO Gadget Infographic Embed Code Generator – This free tool I have personally used, which is very simple. Just click on the Get This Tool button, and create your code by filling out the information. You can even have this sent to you via e-mail. To get started go to the developer's website. Here is an example of what this looks like on my infographic.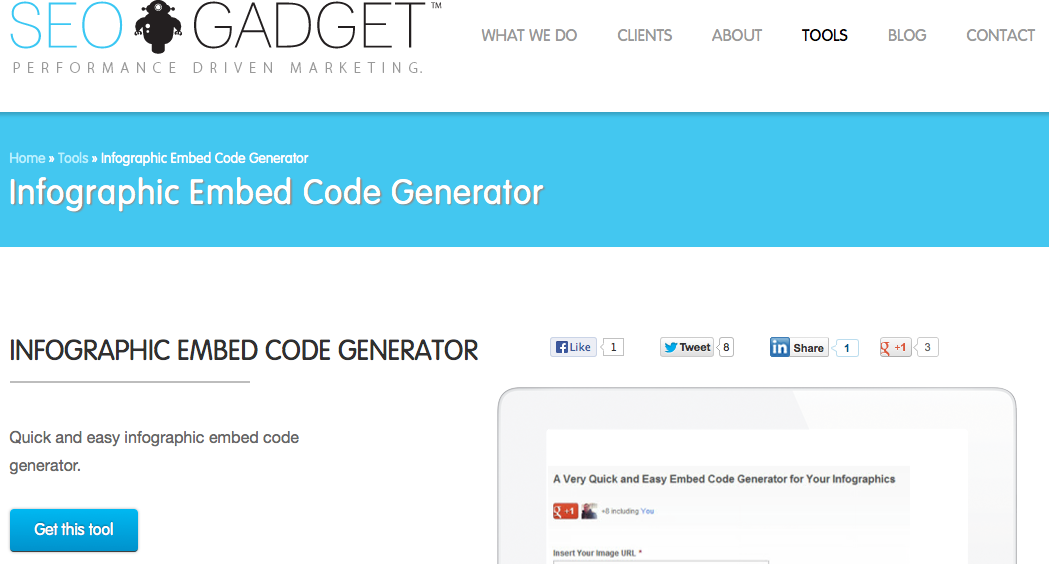 Once you have created a high-resolution infographic and added the embed code, be sure to include the social media sharing buttons, which can easily be included with various WordPress plugins.
Offering an infographic embed code not only builds links to your own website, but allows you to customize the source to include pertinent information for your brand or business. Your visitors will also be more apt to share your content on their websites and social networks.
Let me know how these free infographic embed code tools work for you!
Share this article with these Tweetables:
• U.S. internet users cannot find the information they're looking for on a website 60% of the time (Econsultancy) – Click to Tweet
• 60% of people learn visually – Click to Tweet
• Infographic production increases 1% every day (Zabisco) – Click to Tweet