How to Focus on What Truly Matters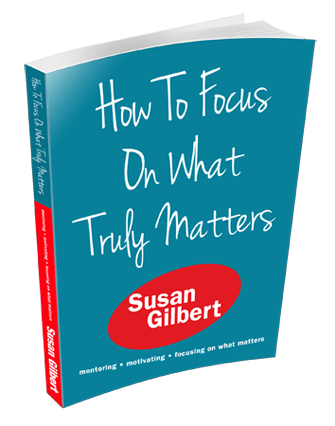 This week I want you to take a few minutes for a little stroll down memory lane—Marketing Memory Lane that is!
Look through your calendar, your inbox, whatever you need to jog your memory about everything you did to market or promote your business over the past year. You can go month-by-month or list different areas of your business and their related activities—whatever makes sense for you.
(By the way, if you are coming up blank, you certainly know what you need to focus on next year!)
Your next step is go through each item you have written down and do your best to tie some results to it. I know that often you can't see exactly what marketing initiative a sale came from, so you may have to do some educated guessing. For example – if you saw an increase in traffic coming from Twitter and consequently an increase in sales via your website, you can guess that those two things are related. Or if you focused on making book sales in March and your sales in Amazon exceeded other months you can guess that those things are related.
(Of course in a perfect world you'd have a wealth of detailed data on every sale, but hey I'm a realist here! Do your best!)
After you have gone through each item or month, take an honest look—what worked and what didn't? Sometimes what we spent the most time on is NOT what brought us the biggest results. So use your findings to course-correct for 2014. What techniques do you need to learn more about to improve your efforts? What techniques do you need to drop all together? What techniques do you want to try out that you missed out on in the past year?
Get to finding and then planning! Then come share what you'll be focusing on in 2015 with all of us.
To give you a little help, I'm including my ebook How to Focus on What Truly Matters for free.
Happy New Year!
I want 2015 to exceed your every dream.