How Twitter Moments Can Grow Your Brand Visibility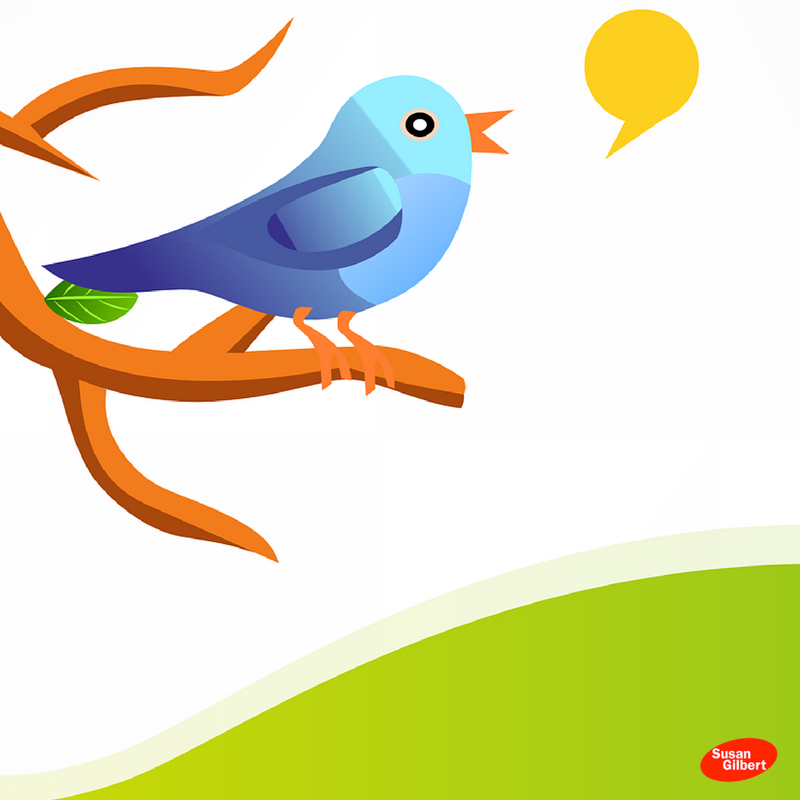 Would you like to highlight your latest blog posts and updates from your brand's niche? Then you will enjoy using Twitter Moments to bring more of a focus on what your audience may have missed. This is also a great branding and marketing tool that will help bring more visibility online.
This slideshow feature, which began in 2015 for select accounts, has now been available to all users since the Fall of 2016, and is similar to the Snapchat approach. Once you select tweets, videos, and other content you can add them to a headline moment that includes a description.
Moments allow people to capture and experience richer stories reflecting the diversity of Tweets that, together, make Twitter so powerful. ~ Twitter
Using this method your business can help your community easily find what they are looking for from one tweet. No longer do they need to scour through hashtags and tweets. With each specific keyword they can find your content through the Twitter Moments feature, located above your profile and the top menu for all users. When logged into your account you can easily create a Moment by selecting this on the right hand side from your desktop computer.
Since Twitter selects and features the latest news and stories your business or brand can instantly send a tweet out to alert your followers about your new Moment. Here's an example of what I created so far: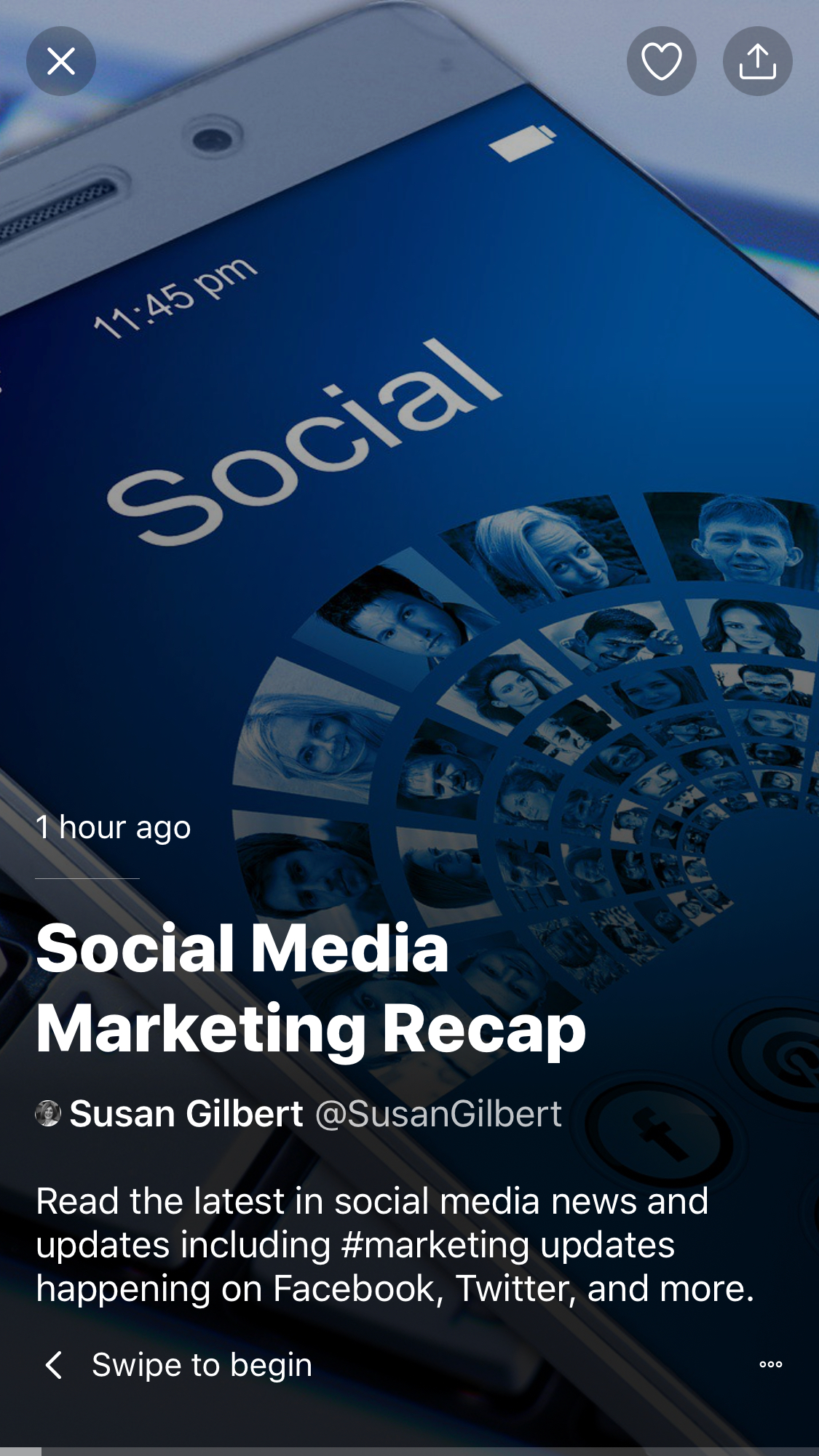 Most people use mobile to access Twitter it's good to keep in mind to select tweets that look great on a smart phone or tablet. You can choose from your own tweets as well as updates from other influencers in your industry. Additionally your brand can benefit according to Twitter in several more ways:
Showcase promoted tweets
Engage in conversation
Build brand momentum
Extend a marketing campaign
In order to be effective Twitter suggests organizing your tweets in 5 ways.
1 – Use storytelling techniques
As with any brand storytelling strategy you should create a narrative that is clear and projects a beginning, middle and an end to your Moment. Try to include images if possible in your presentation that fit well into your story. Here's an example from news writer @MacMcCannTX: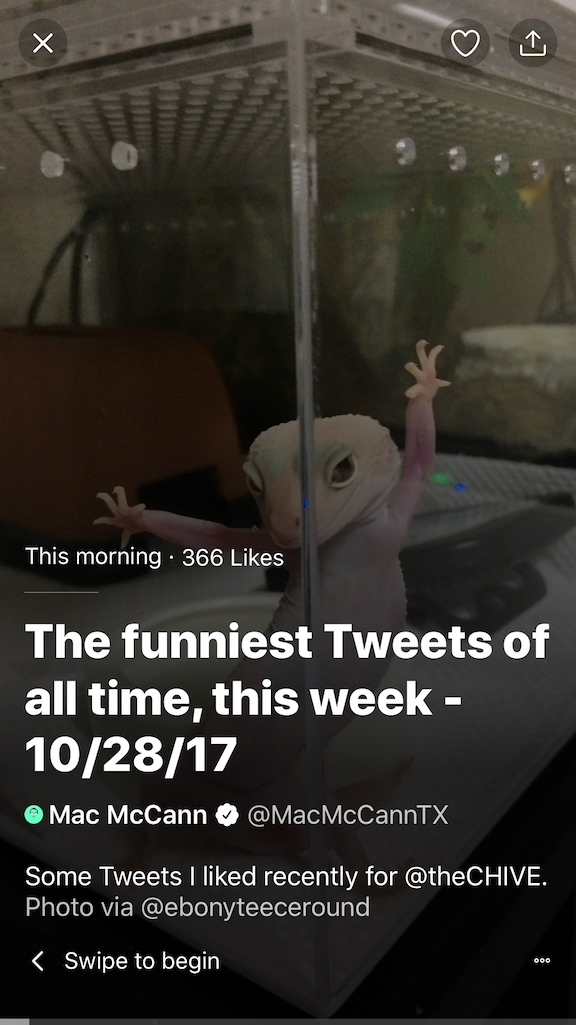 2 – Make it interesting
Each tweet that you add creates value for your story and draws in the reader. The object is to encourage them to want to know more about you Moment and swipe through each tweet. Depending on your topic choose a mix of text and .gifs or videos to make the experience interesting to the reader.
3 – Choose great images
In order to create the best viewing experience on all platforms you will want to select images and bold headlines that best fit your slideshow. The cover image is also important as this will let your followers know right away what your Moment is about. Be sure to select a unique photo that is not commonly used.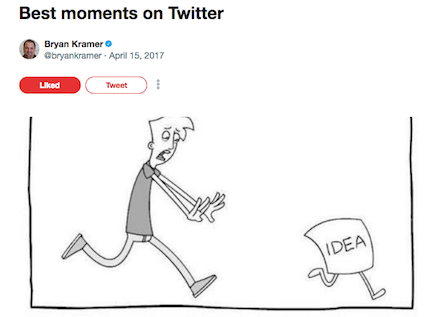 4 – Keep it bit-sized
You will want to catch your followers right away by writing a description that is short, simple, and easy to understand. Remember, the information is read very quickly, and you will want to entice them to click through your story. Titles should be presented no different than a blog post — clear, catchy and concise. The more simple it is the better.
5 – Show your brand's best moments
After running a promoted tweet campaign you can create more longevity with your target market by providing a collection of tweets centered around your brand. Ideas could include showcasing a product launch or event, announcing an upcoming special or deal, drawing in more followers to a Periscope broadcast or Twitter Chat, ect.
Twitter is a great platform to increase visibility for your brand and attract more followers and leads. Consider making Twitter Moments a part of your marketing strategy online, and be ready to engage with your audience as they show interest in your stories. These are easy to create and are a fun and entertaining way to bring your community in on what is going on in your industry and company.