Creative Ways to Bring Engagement to Social Media Community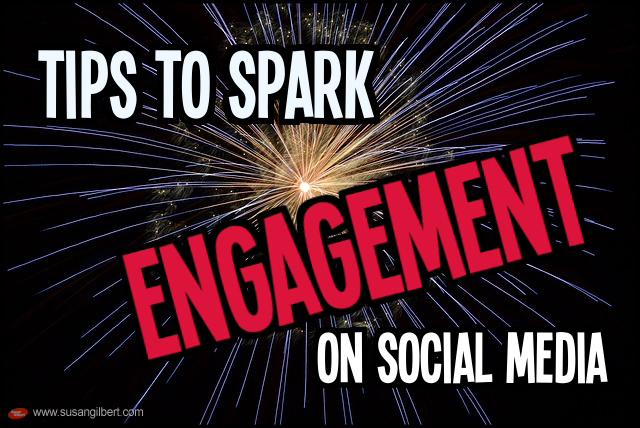 No matter which social media networks you choose to use, it's important to engage with your community. Without a back and forth effort the network is not social. Without the social activity no one is paying attention. Therefore, it's up to you to find ways to truly engage the community on whatever social sharing platform you're using.
Use these strategies to improve your social media marketing:
Ask Questions
Using social media to ask questions of your audience is a great way to encourage engagement. If you promise to randomly select a winner, or give a prize to the best answer you'll get even more answers to your questions.
Use Keywords & #Hashtags
Even Facebook has rolled out the use of #hashtags so use them to attract new audiences and encourage engagement with your current audience. Some ideas are to ask users to share during events using a special #hashtag so that you can find their comments, then award one of them a prize.
Never Forget the CTA
It's been mentioned before but bears repeating: Always have a call to action in every single share, blog post, or piece of content. If you don't ask people to share, comment, or "do something" then they likely won't.
Use Good Headlines
A good headline means that your headline catches the eye, is relevant to what you're talking about, and has keywords in it. It may mean you have to take a moment to think about it, but the time will be well spent in terms of engagement.
Always Answer Questions
If someone asks you a question it's important to answer them. You can either respond in print right there, or you can make it an entire blog post. Alternatively, you can create videos for YouTube with the answer and share it via all your marketing channels.
Be Controversial
This can be a tricky pursuit but being controversial can cause people to talk and encourage engagement on a whole new level. Be ready for some backlash, and be sure you really want to do it.
There are many other ways to encourage social engagement like contests, for instance. But the most important tip to remember is to remember the CTA because you can do every one of these ideas without the CTA and it just won't work as well. Ask for engagement and interaction and you will get it.
Share this article with these Tweetables:
• Creative ways to engage your social media community – Click to Tweet
• Use these strategies to improve your social media marketing – Click to Tweet
• How is your social sharing performing? – Click to Tweet
• @SusanGilbert shows you how to take control of your social media community – Click to Tweet