Create a Successful Content Marketing Plan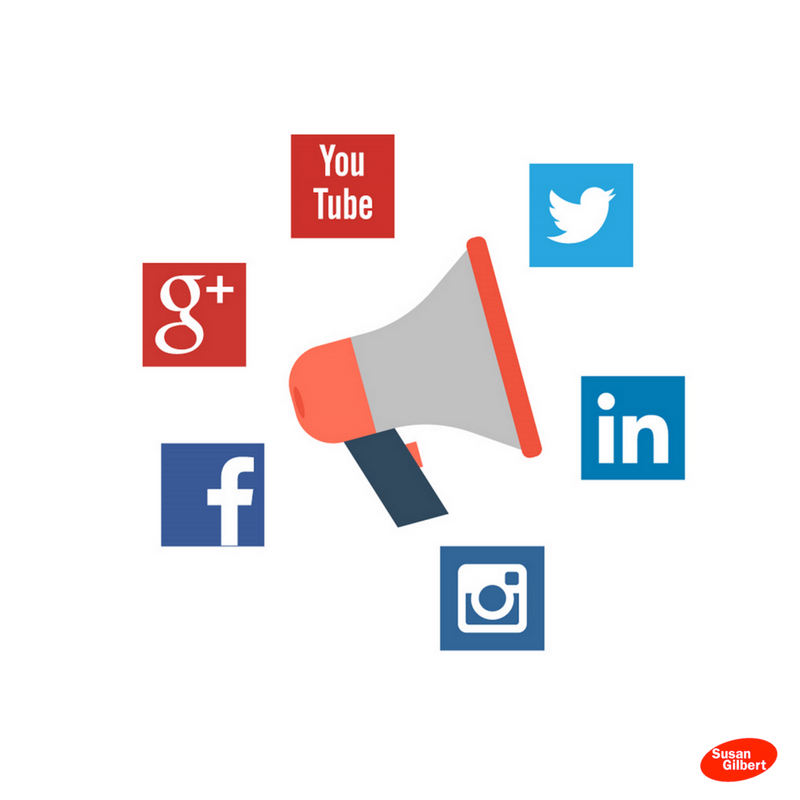 One of the joys of working with my content marketing clients is in helping them discover their brand voice.
I've learned a lot over the last few years in the realm of an ever changing SEO landscape, responsive website design and development, mobile marketing with social media, social advertising, and authentic marketing campaigns. Through it all, I found that there is no 'easy' button or automation that can create a successful persona online. A strategic plan – not frenzied activity – and that is followed over time and built on a human connection is now the key focus for top brands.
With the right content marketing plan and strategic efforts in place your community will eventually emerge. This doesn't happen in one month and rarely in one year — you need to stay on a straight and steady path without taking on the latest technology or new shiny object that is not applicable to your target market.
What does a solid plan of action look like?
Driving traffic to your website, building an authentic presence on social media that is not fully automated, and offering high value content whether this be in written form or on video.
Are you ready to have a strategic content marketing plan for success so that your business can sell your more products or services?
Here's an easy, follow the dot, "Strategic Content Marketing Plan" you can start putting in place today.
1) Publish regular content on your website
Blog posts that your audience is interested in and answer their problems in a fresh and unique way get the most attention when published on a regular basis — at least once or twice a week. Write content to not only build more subscribers, but to also keep your readers active and engaged. Keep in mind that you are creating a business for your target market — the content you are writing is also feeding into your social networks, the search engines, and attracting a mobile audience.
2) Go beyond the optin offer
Having a good offer that has real value is important to bring your prospects into your email lists. But you don't want this to turn into a one way communication — your goal should be to nurture these relationships by reaching out to them and inviting subscribers to your social media groups, webinars, Facebook Live events, ect. Ask them questions your business can learn from and better understand how to best serve your community.
3) Write outside your own blog
As you build a regular audience then guest blog posting opportunities on an occasional or ongoing basis can help establish your brand as a trusted source. Cross promote your original articles on places like Medium and LinkedIn, which both have a high number of readership.  Turn older content into videos or an eBook that can be offered as an exclusive sign up for your current subscribers. Share these on Pinterest and Instagram with eye catching graphics or video with a mix of promoted posts on social media.
4) Social media is still important
I know that many clients have experienced a drop in organic reach on place like Twitter, Facebook, and Instagram. But there is still a golden opportunity to reach an audience in creative ways such as running an ad before an event or webinar or publishing an interactive infographic that your readers can engage in. Stay in social media game and adapt to the latest changes — it is still very possible for you to meet and help and make sales with people far outside your geographical area.
6) Network both online and offline
Who can you build relationships in your industry? Start where you're at within your own network and find out where these influencers are hanging out and who they might know that you can connect with. Remember that these people aren't your competition — forge strategic alliances where you can endorse and promote others and vice versa. The strongest bonds are still established in the offline environment, which leads directly into your online connections. You can build a stronger online network by making in face-to-face encounters, which will also open the doors for referrals for your business.
"Rome Wasn't Built in a Day, But They Were Laying Bricks Every Hour."
~James Clear
Building a business with great content and marketing tactics is a longer term commitment, learning curve, and strategy.  Be flexible in your approach and stay open to new trends as they apply to your specific niche without spreading yourself too thin in areas that will not be effective. This may look like more of a focus on building your audience through YouTube or reaching a younger generation through mobile. Focus on what's working well for your target market and stick with that.