Why Are Banner Ads Following You?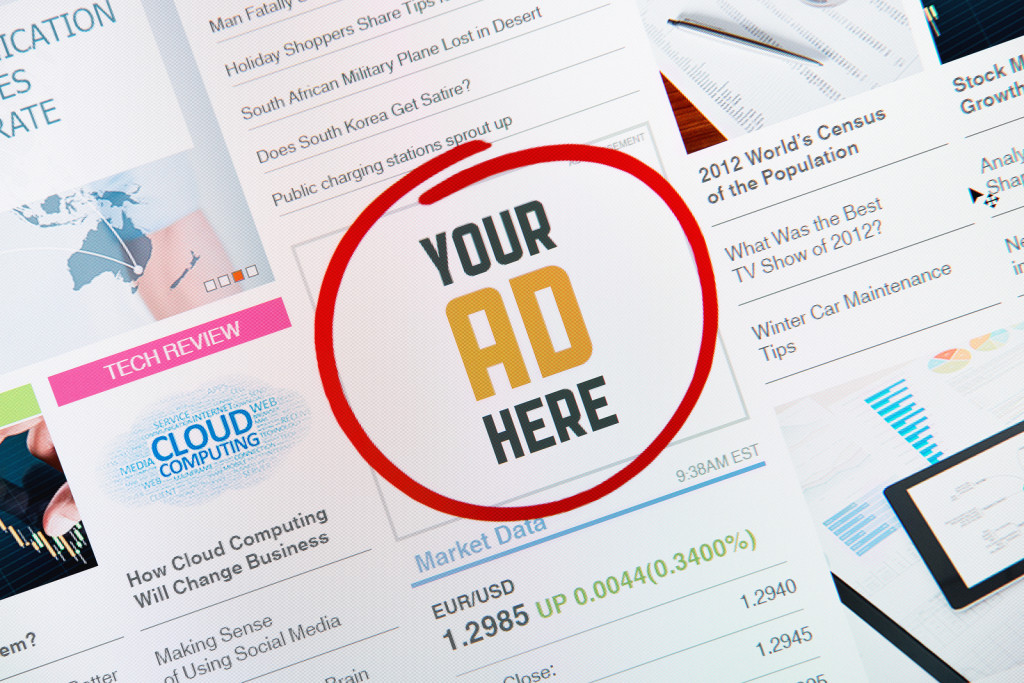 It's happened to all of us. You've visited a site … maybe only once. Later, we move on to another site to find a banner ad for the product or site we visited hours or minutes earlier. It's almost as if the ads are following us.
So, how does this work?
It's called ad remarketing.
But not to worry – no one is spying on you! Your computer has not been hacked and this isn't personal. It's only a new advertising trick called 'remarketing' – a combination of marketing and retarget marketing.
What Remarketing Is And How This Works
You visit a website that might be paying into the Google ad network, one of the largest ad networks on the web. While there are banner ad campaigns that, I'm going to focus Google's network.
Typically there are two ways that you see their ad:
1) When you visit a website, that website will place a cookie on your computer. The cookie gives information to your browser. The information includes the brand name and the date you hit their site. You have to understand that many brands are vying for that remarketing, so you may have a number of cookies all set at once. If you hit a website that contains advertising space, the website checks to see if you have an active cookie that will allow it to present an ad to you.
2) A banner ad, originated from sites like the Google Ad network, which a brand has paid for advertising purposes. Websites remember your clicks and searches through 'cookies,' and if there is a space for advertising on a certain website that information will be presented to you. The cookies are generated instantly, and the tracking is set in motion.
For example, if you were to search Google for 'basketballs,' then the term is now recorded into your browser even if you did not make a purchase. Now you will start to see basketballs for sale on various websites that you visit.  Remarketing is smart.  Google can 'see' what you're searching for and set a cookie IF they have a brand that is paying for those keywords.
Remarketing is an effective way for a brand to appeal to what users are search for on the internet. The conversion rates can be profitable when set up properly through paid advertising through services like Google Adwords. It is estimate that around 80 percent of the web's searches are done through Google. That's a fairly large sized market to tap into with PPC (Pay Per Click) campaigns that can be remarketed.
With Google's remarketing, you won't pay per click thru like normal PPC campaigns. Remarketing charges your account based upon the number of impressions that your ad shows. You want a compelling ad that will generate click thrus, but more than anything, you want this type of advertising to build brand awareness due to the way the ads 'follow'.
For the individual who does not want to see these recurring advertisements there is a way to remove them – clear your cookies. Each browser handles clearing cookies differently.  Google has provided as easy reference here.
If you clear the cookies in your browser, don't worry, you won't lose all of your important data. You may need to re-enter your logins on some websites, but your passwords will still be remembered if you have chosen that option within your browser.
Remarketing can be beneficial for brands who would like to reach a large, targeted market at an affordable advertising cost. For the website user, look on the bright side.  Seeing the ads can be a great reminder of what products and services you are interested in with the option of shopping around for the lowest price.
Share this article with these Tweetables:
• Are banner ads hackers and spammers? – Click to Tweet
• What remarketing means when you see those repetitive banner ads – Click to Tweet
• @SusanGilbert explains why you are seeing the same banner ads – Click to Tweet