Use These Top 20 Tools and Apps of 2017 to Improve Your Brand Reach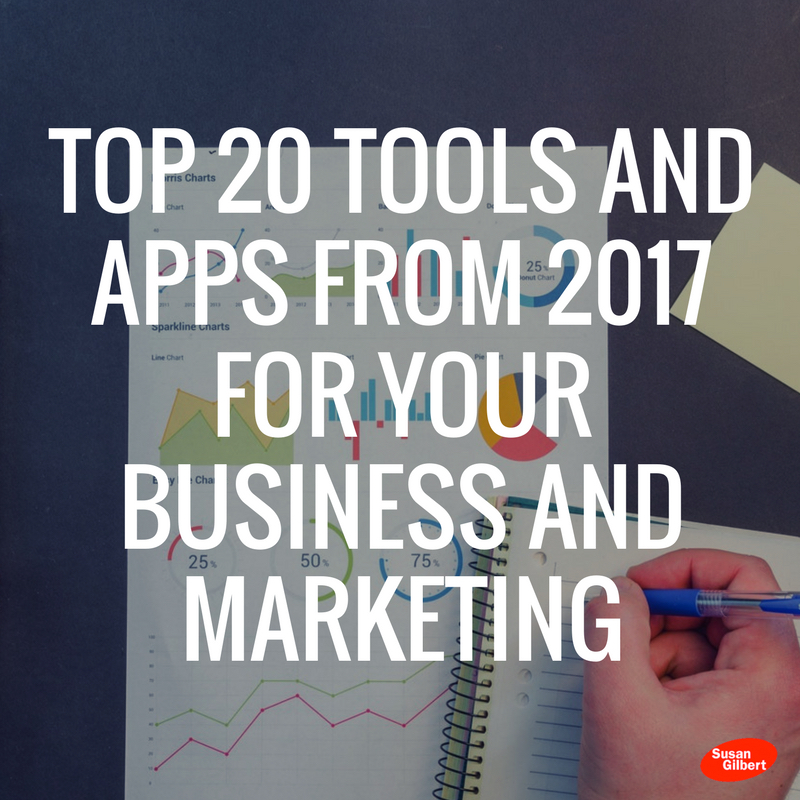 Are you ready to take your business to the next level? Over the last year I've shared each Monday a short list of the best finds across the internet to start your week off right. Today I have 20 of the best tools and apps to help you improve your business online.
Building an authentic and trusted brand online involves research, planning, execution and ultimately more conversions. With the latest tools you can make this work more effectively in an ever evolving environment. There are many helpful resources available that will help you manage your business and improve your marketing campaigns. Would you like to stand out online, but don't know where to start? Take advantage of these tools, and let me know how these work for you!
1) Understand your website and mobile view – Hotjar
If you are looking for better measurement on heatmaps, visitor stats, and more then you will love this resource. Hotjar reveals what your users are looking for, and care about when visiting a website. Visually see their clicks, scrolling behavior, and interactions the moment they arrive. This all-in-one resource allows you to conduct surveys, polls, encourage user testing, and analyze your results.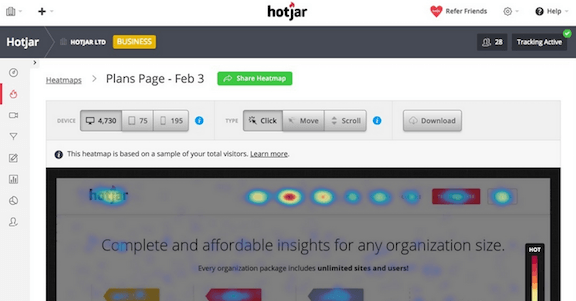 2) Insert tweet boxes – Better Click to Tweet
Easily create tweetable content that your readers will love to share. With Better Click to Tweet you can a simply add shortcode that you can select and highlight with fully customizable CSS. The much improved plugin includes security features and translation-readiness.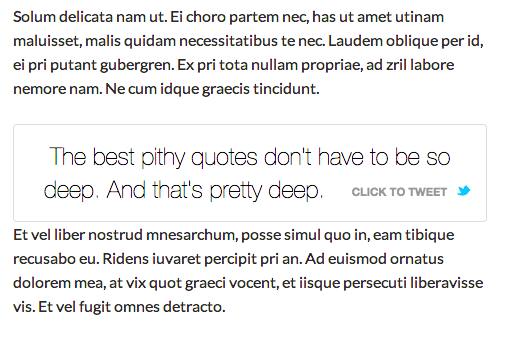 3) Achieve your goals – Coach.me
Create new habits and develop better leadership skills. Coach.me, is a free or paid app which can be used to manage your career, formulate a new path for your business, stay fit, ect. Choose the paid option for coaching or just focus on the habit tracker to start. You will achieve a better direction of where you want to go this year.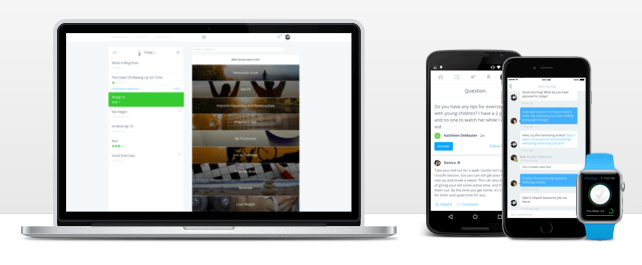 4) Marketing simplified – Crowdfire
Increase your sales and connections from one app. Crowdfire allows you to streamline your marketing strategy and effectively connect with your audience. Use this tool to tap into a variety of websites including Etsy, Ebay, and Shopify. Bring more eyes to your products or services while making your campaigns more efficient at the same time.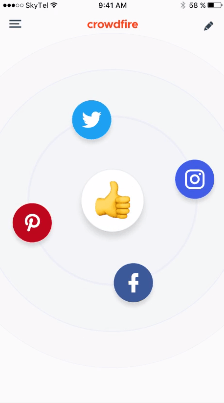 5) Email marketing just for bloggers – ConvertKit
If you to use a more powerful tool to reach your subscribers then this resource will help you explode your growth. ConvertKit is elegant and easy to use without a generic feel. Grow your blog and business more with features like automation without duplication, responsive opt-in forms, subscriber gift options, and more.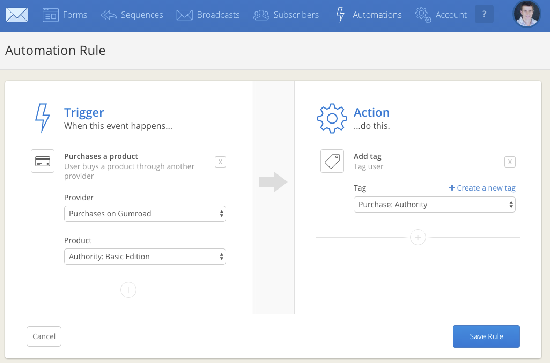 6) Grow your account significantly in less time – Social Quant
Gain targeted followers on Twitter in as little as a couple of weeks. Social Quant can help improve your engagement while driving more website traffic and brand awareness. Your business will not only grow its network, but also establish credibility as an industry influencer.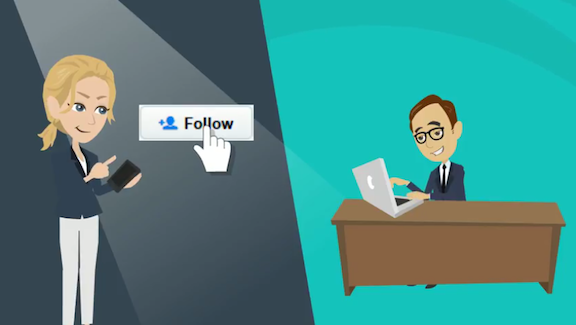 7) Grow your following with automation – Mass Planner
Has your new follower count been too slow? Then you will love this simple and easy to use tool, which will help you attract a larger audience. Mass Planner will make your mobile marketing more efficient by allowing you to auto-follow specific users, auto-like posts, block spam followers, and much more. You can test it out for five days to view your own results.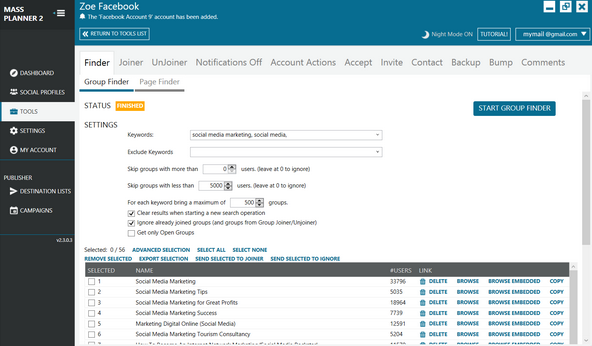 8) Improve your selling capabilities – SalesforceIQ
Would you like to attract new prospects and make a sale from anywhere? SalesforceIQ CRM integrates all of your email and other important communications so that you can capture deals quickly before they're gone. The tool also provides insights on customer data and how your sales team is performing to maximize your efforts.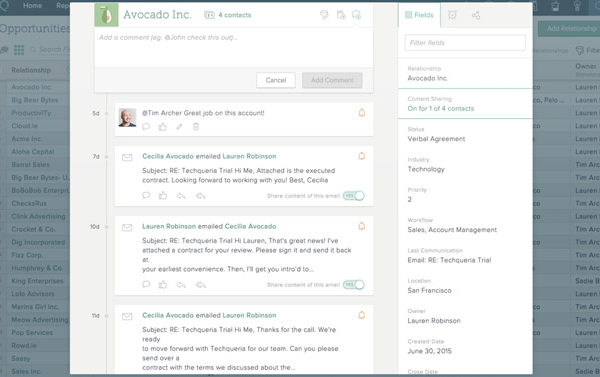 9) Drive more traffic with great headlines – CoSchedule Headline Analyzer
If you have wanted to attract more readers to your blog then you know that it first takes a catchy title to grab their attention. CoSchedule Headline Analyzer allows you to quickly and easily create headlines that drive more traffic, shares, and improve your search results. Simply enter your text to test out whether you have a winner.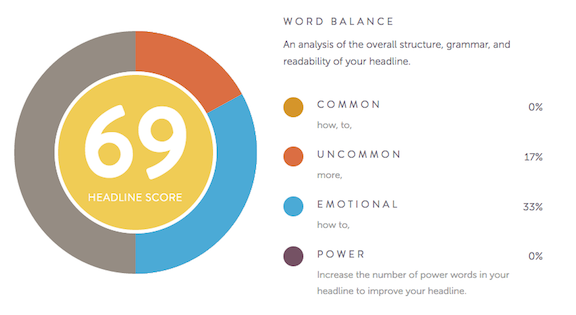 10) Get five-star reviews – LeadFuze
Would you like to put your lead generation on auto pilot? LeadFuze is a simple tool to use that finds qualified prospects through an automated lead discovery and outreach process. This program includes an intuitive search function that your business can use to locate prospects by their title, niche keywords, industry, location, and more. Instantly gather B2B contact information from over 100 million professionals — the software will automatically contact and follow up with each one that you choose.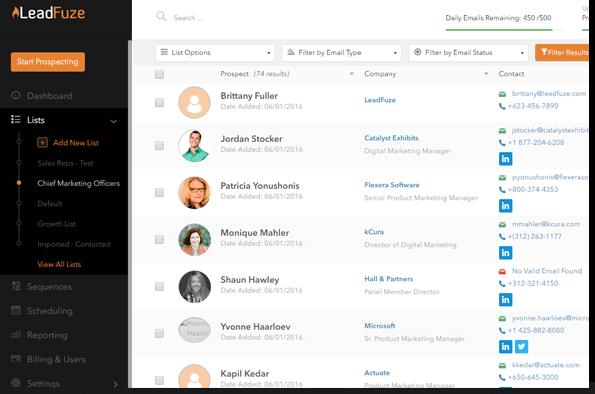 11) Create compelling images – Enhance by Hootsuite
Improve your interactions on social media with better visuals. Enhance by Hootsuite is a great app for iOS that will help increase your retweets, likes, and comments on most of the major social networks. It is free to download and even allows you to add your own personality with the addition of GIPHY stickers.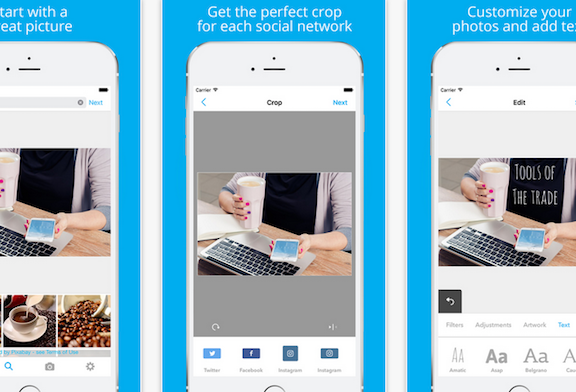 12) Find the top long-tail keywords – Keyword Keg
Improve your chances of being seen on search engines like Google and Bing. Keyword Keg helps you locate the most popular keywords for your target market. This powerful tool pulls information from places like Wikipedia, Amazon, Google, Bing, Yahoo, and more, then provides thousands of suggestions from one keyword. Learn from your audiences' pressing questions online with precision autosuggest from Google and data search.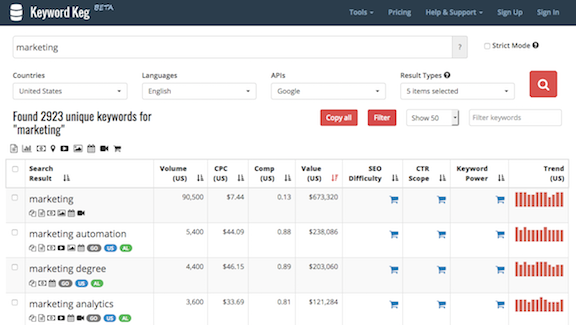 13) Run eye-catching contests – Gleam
Put together the perfect giveaway with attractive graphics. The Gleam widget can be shared right on your blog and on social media with beautiful designs and a choice of templates to best fit your campaign. It is integrated with Facebook, Instagram, Eventbrite, Pinterest, Twitter, Tumblr, and more. Choose either images or video to attract the most attention for your contests.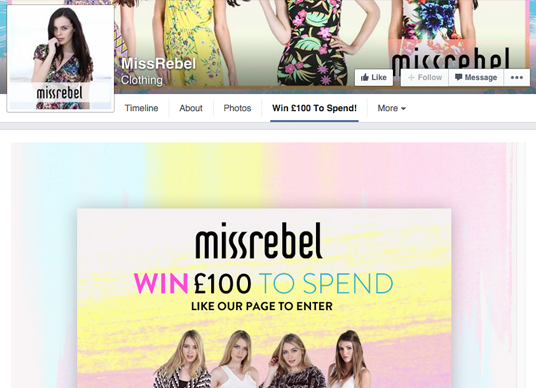 14) Hire the right candidates – Proven
Whether you need to add to your team or hire a seasonal worker this app can help you find the right fit. Proven will automatically post your job listing to over 100 boards from a single submission. Select from a large selection of premium job boards and find the best qualified candidates for your company. This is a must-have tool for both large and small business owners.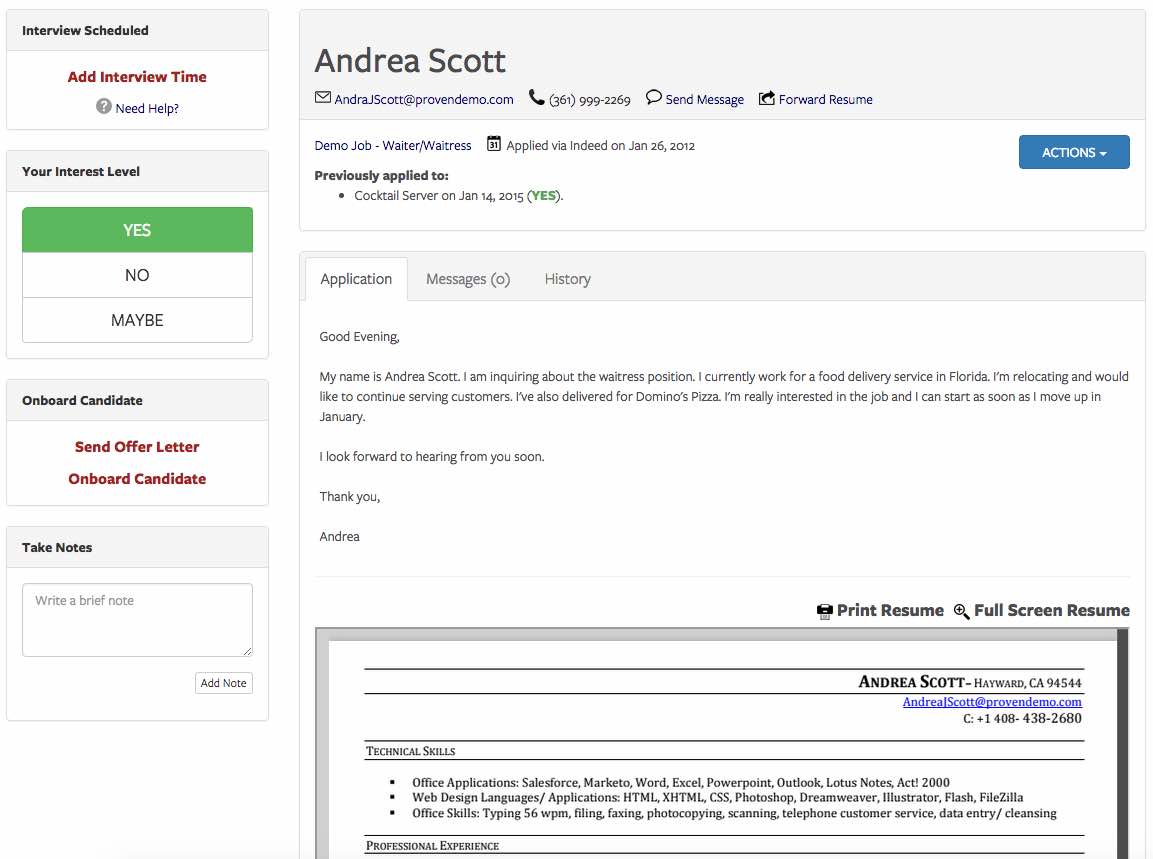 15) Custom social media contests – Pagemodo
Increase your leads on places like Facebook, Twitter, and LinkedIn with customized contests. Pagemodo will help promote your business by converting your existing fans and followers into paying customers. Use their features to present coupon offers or run a sweepstake. Include a contact form to quickly capture your leads for more sales.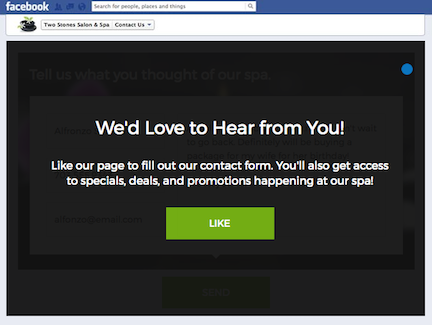 16) Simple WordPress backup – BackUpBreeze
Never lose important posts and data again. BackUpBreeze provides an easy way to quickly download your website to places like Amazon Web Services, Dropbox, and Google Drive. Create an automatic schedule hourly, daily, weekly, or monthly. Automatically restore from any backup. This is a great tool to use if you need to transition to another host provider, protect your website, or make copies in the case of a security attack.

17) Professional video storytelling – Animoto
There is no expensive software required for this great video creation tool. Animoto allows for easy customization with music, images, and text on both a computer and on iOS and Android devices. This is a great way to quickly put a high quality production together that you can easily share online. You can try this software out with their free trial with a low monthly fee after.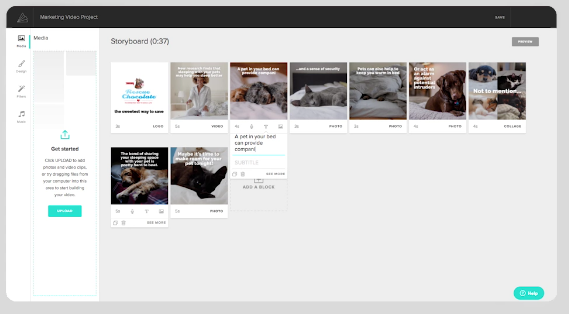 18) Make SEO simple – Yoast
You don't need to be an SEO expert in order to optimize your blog posts. Yoast can be added as a free plugin in WordPress and will help you to create posts that show up well in search. The tool will help spot keyword placement improvements as well as the readability of your articles. Avoid confusing Google's search engine with duplicate content while fixing technical errors at the same time.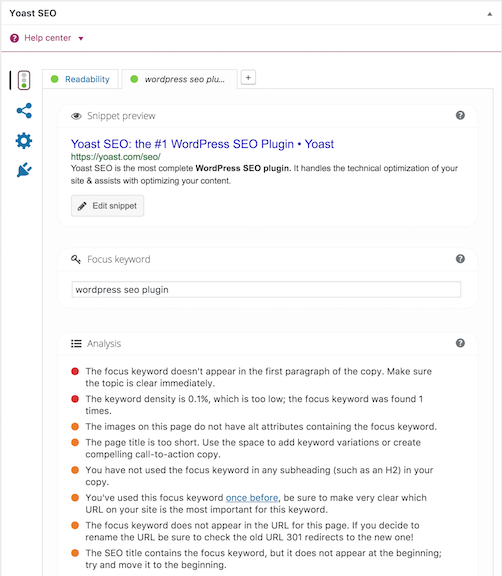 19) Find and share the best articles – Triberr
If you need to power up your social sharing then you will love this website. Triberr is a network of bloggers, marketers, business owners, and writers. Share posts from top industry players as well as connect your own RSS feed for others to share. Create a community around your niche and and follow the best publishers for your target market. Both a free and paid version are available.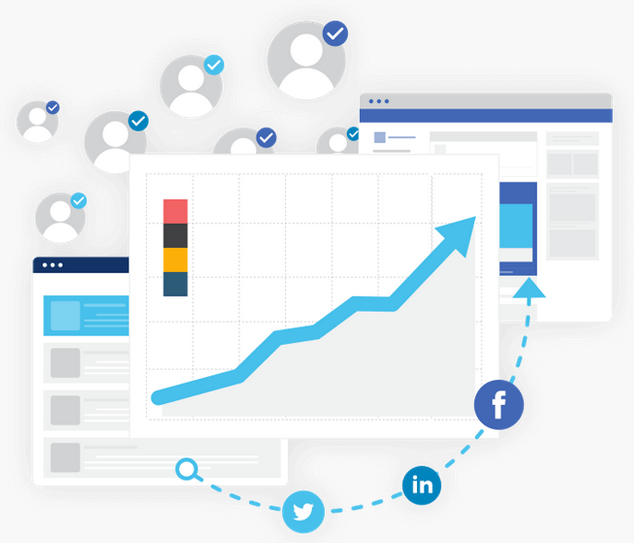 20) Increase subscribers through social media – Social Warfare
Encourage social sharing of your blog posts while driving more traffic. Social Warfare is a WordPress plugin that allows you to add eye-catching buttons to your website that make it easy to promote your content. Not only will this give your social media profiles a boost, but can help improve your subscriber rates as well. Download for free or try their pro versions for more options and networks.

Hopefully you will find these business and marketing resources useful to your strategy. Are there any that you would like to add as well?
Have fun with these year end apps and tools.
Wishing you a FAN-tastic new year!
Susan