Improve Your Social Marketing Strategy With These 4 Apps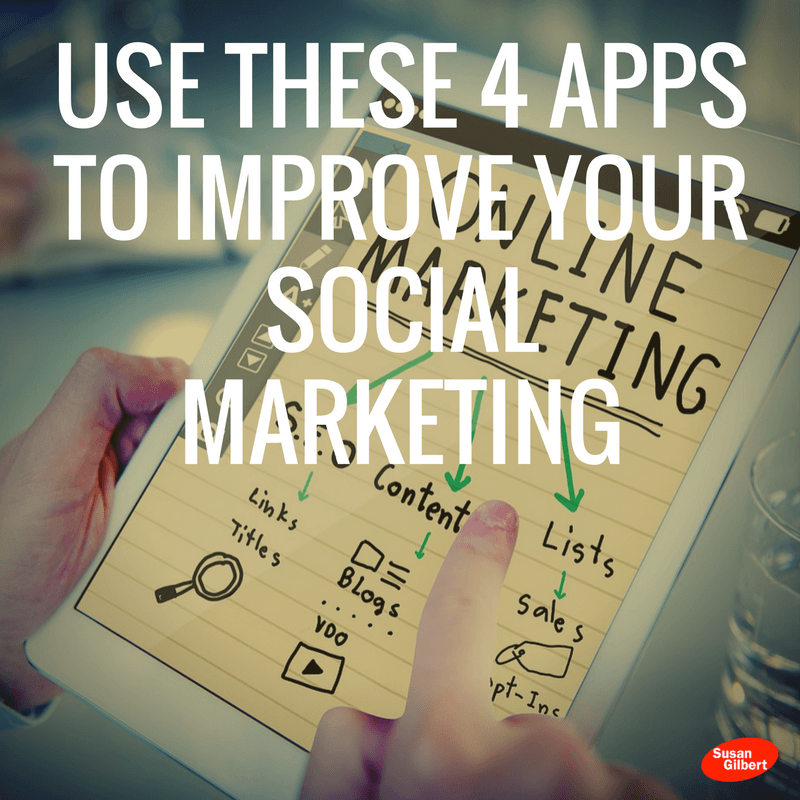 Monday Tips is a short list of the best finds across the internet to start your week off right.
Today I have some social marketing resources to help you improve your reach. Here's four links with tips and tricks to kick start your Monday.
Keeping up with regular posts and tweets can be time intensive, and as we know time is money. Thankfully there are mobile resources available to make your social media management more successful. By tapping into the right apps you can add more efficiency to your schedule and attract a loyal following. Would you like to improve your marketing online? Take advantage of these apps, and let me know how these work for you!
1) Social search made simple – SparksFly
Find what's right for your target market in your social feeds. SparksFly is an intelligent app that will enable you to follow the right people in topics that are of interest to your business and community. Easily share your content to social media or send out an email. The automated search feature will help you find the best in your feeds so that you don't have to waste time scouring them. Download is available for both Android and iOS users.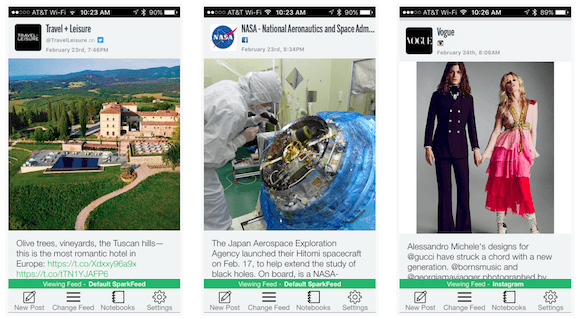 2) Accelerate your content search – Feedly
If you miss Google Reader then you will find this mobile app a great solution to find the latest trending news in your industry. Feedly includes up-to-date articles from a large variety of topics including business, marketing, technology, writing, and more. Discover the latest RSS feeds from influencers and select the best content to share for your audience.
3) Monitor your brand in real time – Mention
Manage your online properties all from one place. Mention for iOS allows you to monitor your activity and tracks relevant mentions of your business on social media. Gather statistics and create alerts in order to stay up to date on the latest feedback and mentions for your brand.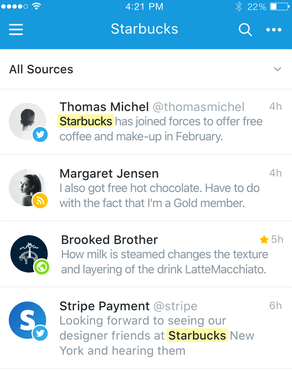 4) Manage your social media and content marketing – DrumUp
Would you like to share meaningful content that sparks a conversation? DrumUp is an app that helps you discover the best social media tweets and posts in real time. You'll find the most fresh and and relevant topics that your audience will love to share and respond to. Cut down your marketing time with their efficient content viewing and publishing features.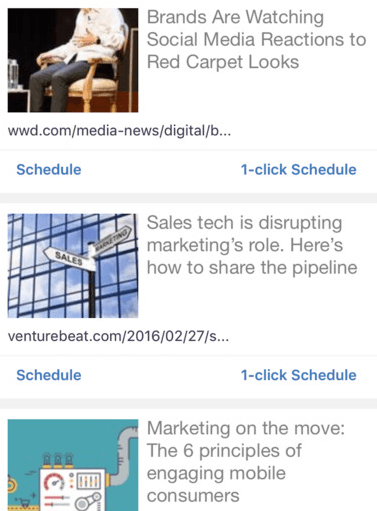 Hopefully you will find these social media tools useful for your marketing strategy. Are there any that you would like to add as well?
Have fun with these Monday Tips and Tools.
Wishing you a FAN-tastic week!
Susan