Facebook Apps that Will Help Grow Your Page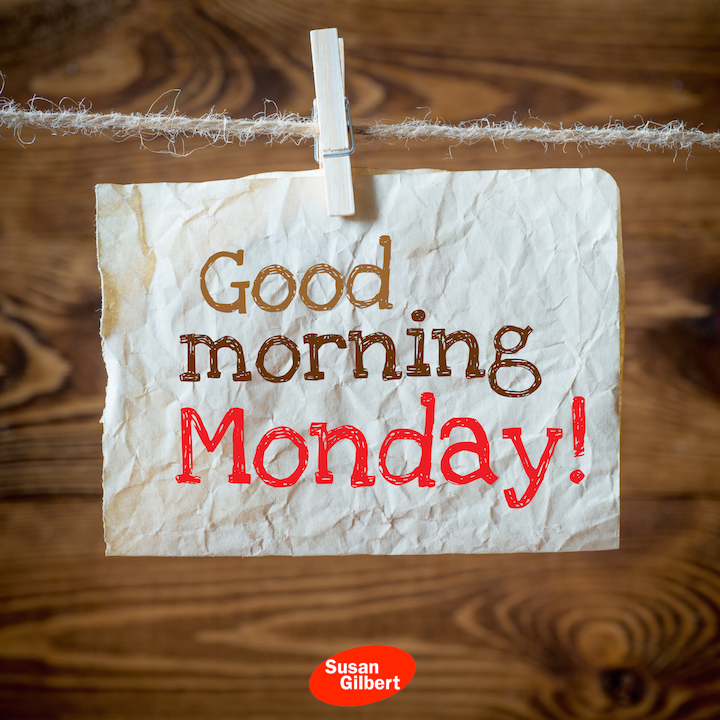 Monday Memos is a short list of the best finds across the internet to start your week off right.
Today I have some resources to help you improve your Page growth on Facebook. Here's four links with tips and tricks to kick start your Monday.
Growing a fan base on Facebook can be a difficult process, especially with their frequent algorithm updates. When you want to reach more people you need to have the right tools in place. Developer apps will especially help improve your marketing strategy and reach. Would you like to attract more Fans, 'Likes' and comments? Use these four top apps, and let me know how these work for you!
1) Woobox: Create Highly Visible Tabs
How about making your products and services more pronounced on your Facebook Fan Page? Woobox is a premier software developer, and one of their product offerings is creating custom tabs for your brand's Page. There is a long list of ideas to choose from like sweepstakes, coupons, Instagram, polls, and much more. It's like having a small website right on Facebook!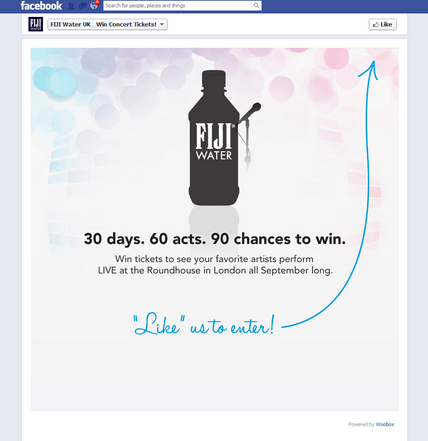 2) TabSite: Showcase your latest YouTube videos
Driving visitors to your YouTube channel can also help bring more visibility to your Facebook Fan Page. TabSite helps brands and businesses quickly play and share your videos. It's quick and easy to add the app to your Page. You can customize the description and provide a long menu of different titles. This is a great way to bring more visitors to your YouTube channel as well.
3) 22Social: Host a live hangout
Live streaming on social media is becoming more popular on places like Google Plus, YouTube, and Facebook. 22Social provides a smart app to maximize your audience reach. Once it is installed you can invite your social contacts from all of your networks to join in and spread the word. Instant visibility means more opportunity for leads, traffic and conversions in addition to building your fan base.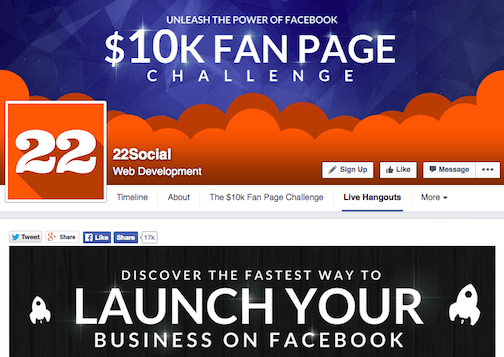 4) Wishpond: Attract New Fans with Coupons
People love to find and share coupons on the Internet. This is a great way to attract new Page likes and create more visibility for your products and services. Wishpond allows you to quickly and easily create an offer with the use of their app for Facebook Pages. The graphics are eye-catching along with a simple optin box to capture leads.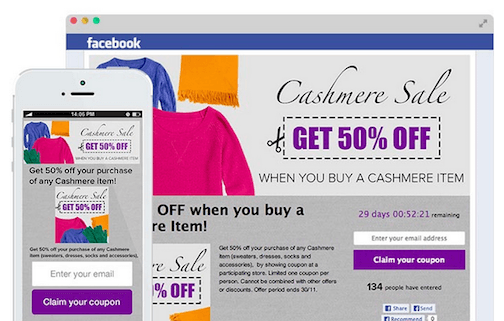 Hopefully you will find these Facebook Page apps useful to your business marketing strategy. Are there any that you would like to add as well?
Have fun with these Monday Tips and Tools.
Wishing you a FAN-tastic week!
Susan