4 Business CRM Tools You Can Use to Increase Your Sales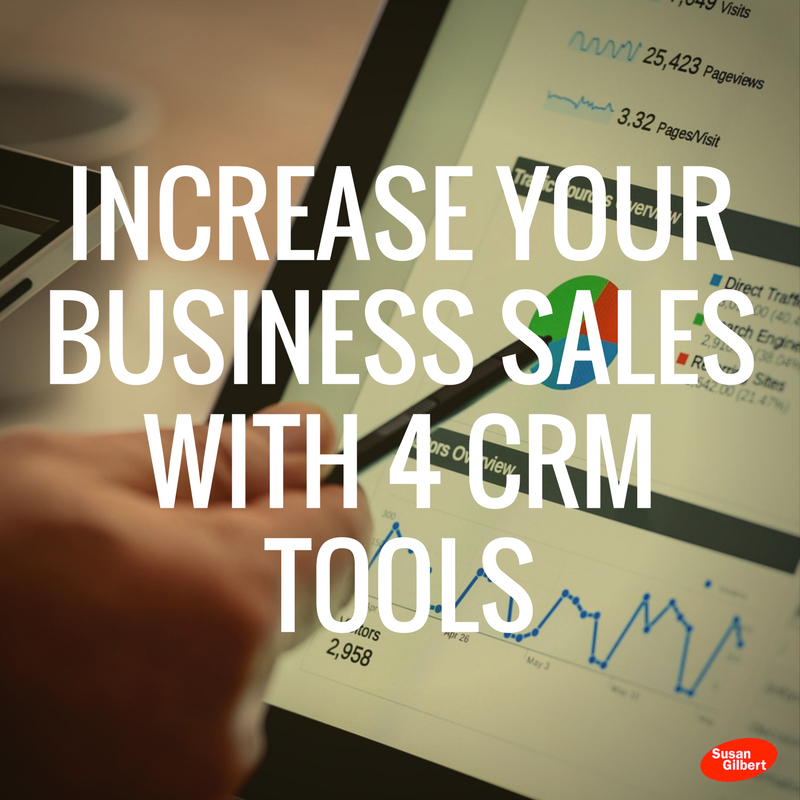 Monday Tips is a short list of the best finds across the internet to start your week off right.
Today I have some business CRM resources that can truly increase your leads and sales. Here's four links with tips and tricks to kick start your Monday.
Creating great relationships with your customers is a vital component to increasing conversion rates. Your business needs the best tracking tools in order to accomplish this. Do you need to improve your bottom line? Take advantage of these great resources, and let me know how these work for you!
1) Improved sales efficiency – Zoho
You have a great product or service, but need to reach more potential customers in your niche faster. Zoho CRM software is a great tool that will streamline your engagement and tracking so that you can close your deals with the right information. Reach multiple channels and connect with leads on social media, live chat, by phone, ect. Automation and advanced reporting will help you achieve your sales goals much faster.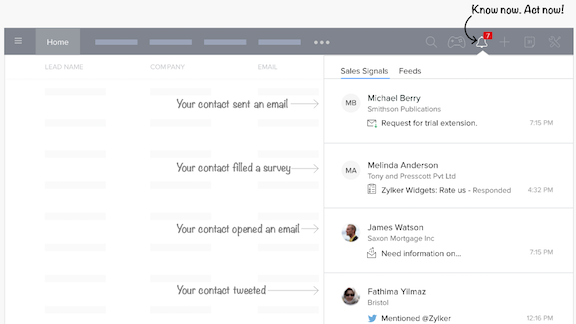 2) Grow and manage your sales pipeline – Hubspot
If you need a better way to organize, track, and grow your business sales then you will enjoy this smart tool. Hubspot's free CRM software provides insights on your leads along with monitoring features on your current deals. Ditch the spreadsheets and over-full email inboxes with this thorough tool — both free and paid options are available.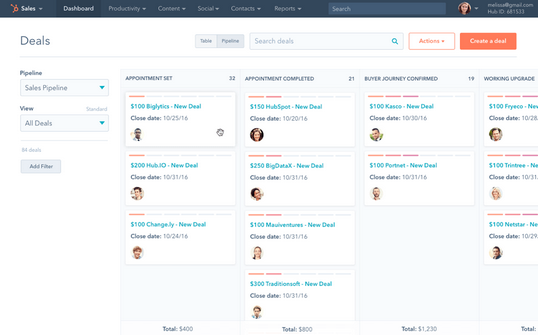 3) Robust CRM for sales teams – Freshsales
Bring your entire sales team and current projects together in one place. Freshsales includes email integration, user behavior tracking, lead scoring, and sales management in a user-friendly interface. This will will help save you both time and embarrassment before your next prospect contacts you and your team as all of you will be on the same page with the best information to better serve your leads.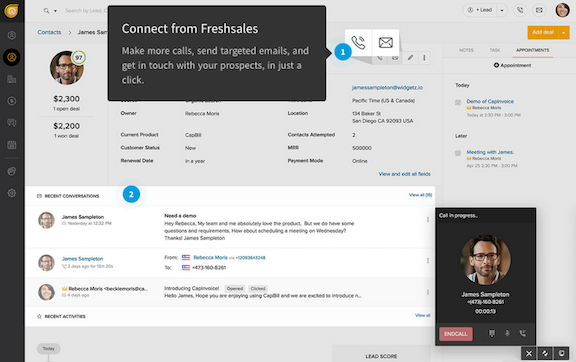 4) Improve your selling capabilities – SalesforceIQ
Would you like to attract new prospects and make a sale from anywhere? SalesforceIQ CRM integrates all of your email and other important communications so that you can capture deals quickly before they're gone. The tool also provides insights on customer data and how your sales team is performing to maximize your efforts.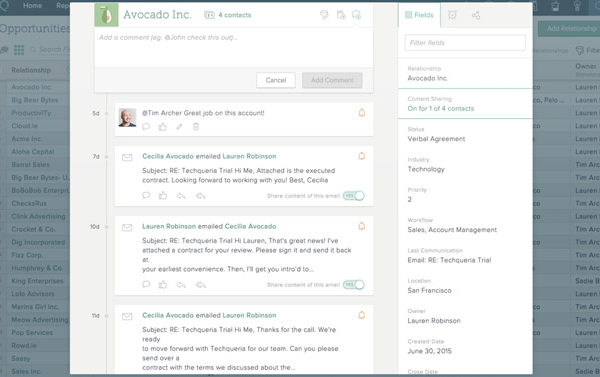 Hopefully you will find these business CRM tools helpful to building more sales. Are there any that you would like to add as well?
Have fun with these Monday Tips and Tools.
Wishing you a FAN-tastic week!
Susan