5 Steps to Grow Your Instagram Following and Interactions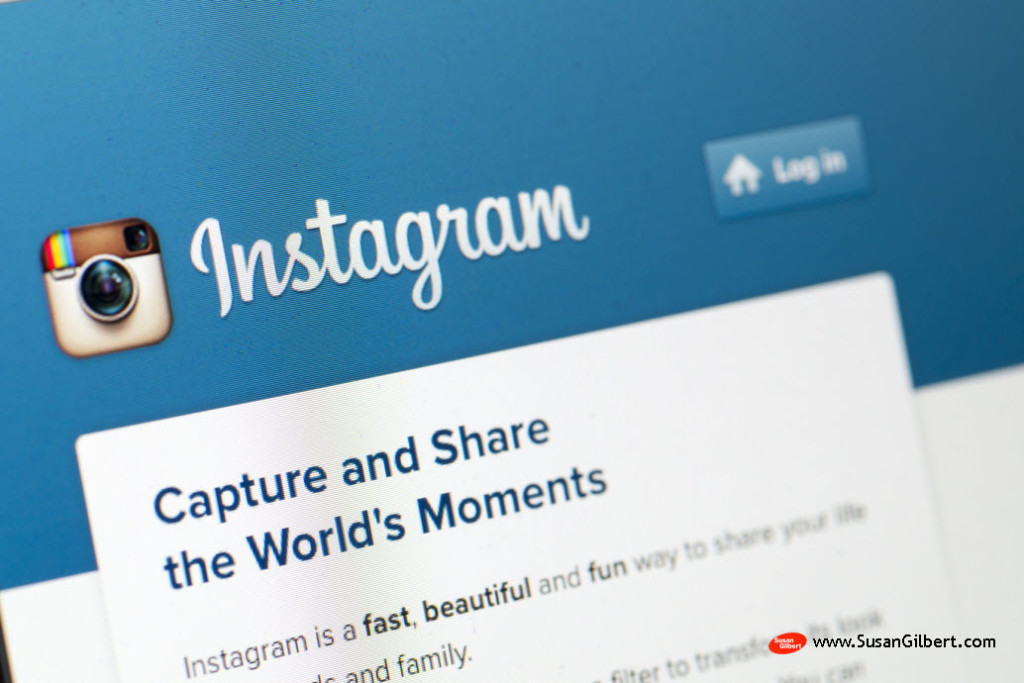 Would you like to ramp up your marketing on Instagram this year?
Want to attract more high influence followers and interactions?
Instagram is a highly popular and growing network where your brand or business can gain more exposure through images and videos. Just take a look at their latest statistics and you will see how it has grown in the last year:

The bottom line is there is a great level of opportunity when your brand is actively participating on Instagram, and provides even more visibility for your website and content. Here a are a few key strategies in how to develop a winning profile that attracts the right followers and leads them to your other online properties:
1)  Choose a consistent Username
The first thing to consider is whether your profile will be found. When choosing a name as close to your other social profiles as possible your brand will increase its chances of being seen. If you use an individual name this can become tricky as there might be many other accounts already taken. Try adding something at the end like I did for my profile, which is @susangilbertwa. Your profile photo should also be the same used on your other accounts like Facebook, and if you are a brand or business this is where you would upload your logo.
2) Explain what your brand or business is about
When doing a search on Instagram it's easy to scan over profiles that do not include a clear statement of what they are about. The best way to be noticed is to include a similar description of your mission statement and a link to your website: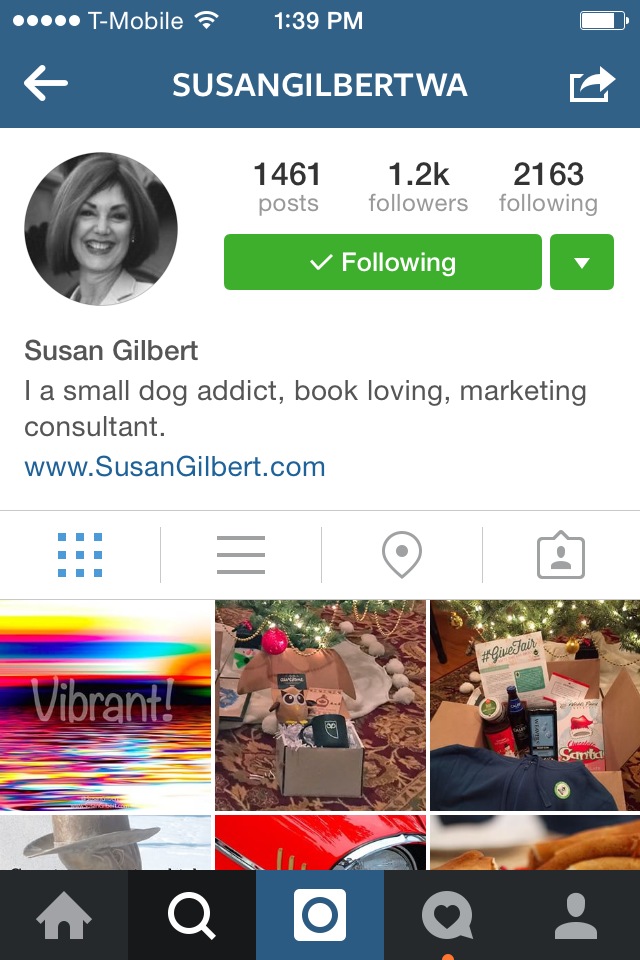 Visitors should see right away who you are and how to find your website. Keep it simple, to the point, and clear about your business and your profile will attract more followers from your niche. Those who know me on Facebook can easily recognize my profile, and so I have included some personal information here.
Additionally, if you would like to track visitors who are clicking on your website link on Instagram utilize a free shortening tool such as bit.ly or goo.gl to monitor your clicks.
3) Share tips, content, and videos
In addition to any personalized images your brand or business is sharing you will want to include in the mix any information about your products or services, articles, news, events, ect. in images and videos. You will want to be careful to not appear overly promotional here, and post just enough to showcase what you have to offer. People especially love quotes and tips, and these are good to post each day as long as they are consistent with your market.
Here's a great example from a recent post from Kim Garst of Boom Social:
Include a direct message or shout out, and include any links if showcasing something like a new blog post or upcoming event registration.
If you are business that sells to consumers such as Applebees, you can create a lot of buzz and activity just by encouraging your customers to share their experiences:
This is a good idea especially for a new promotional item or giveaway. Alternatively try a reposting app for Instagram of which there are several good ones available, and share the posts of your followers. Most likely they will return the favor for you.
4) Post high-quality images and videos
Tap into resources like Canva, Pixabay, Flipagram, and Flickr in order to create something that will stand out to your viewers. Instructional or before and after videos and images work very well for products, and images with quotes or text overlays garner a lot of attention. The standard size for Instagram is 640 x 640 pixels or 8.889 x 8.889 inches. Instagrm scheduling tools like Latergramme will also help you crop your images before posting them.

A call to action with the use of several, relevant hashtags will increase the chances of your post interactions, like this one from Martha Stewart:

By including tags of relevant users to the post you are increasing your engagement that much more.
5) Give back to your community
As much as possible like or comment on the followers who engage with you the most. This does not need to be overdone, and in fact Instagram will limit the number of interactions per hour. Be sure to thank others for their comments as well, which can be easily done with tools like Iconosquare and Hootsuite.
By following these simple strategies and posting at least two times a day your brand or business will start to see more activity on Instagram, and will begin to build a stronger community of brand ambassadors that can overflow into your website and other social networks. Use this popular platform to bring a more personal approach to your image, and create more trust and credibility.
Bonus Tip
Create 15 second videos for Instagram like this one: