Use Agile Marketing to Bring More Visibility to Your Brand
As the latest news, information, and entertainment are constantly being shared in real-time on social media brands may be missing the boat when it comes to being prepared for the latest marketing trends online.
Agile marketing is becoming more important as a way to be ready for that next viral campaign. Social media managers and teams need to be quick to respond, otherwise the timing of community engagement will not line up.
A report by CMG Partners covered on Forbes describes the strategy as driving "long-term marketing strategies with short-term, customer-focused iterative projects that improve responsiveness and relevance. It allows for faster creative, more testing, smarter improvements and better results." Currently a little over half of all marketers engage themselves in agile marketing according to the report.
Starbucks is one brand that continuously drives engagement by posting around timely events or news like in this example on Instagram from the tragedy in Paris, which brought together a sense of community: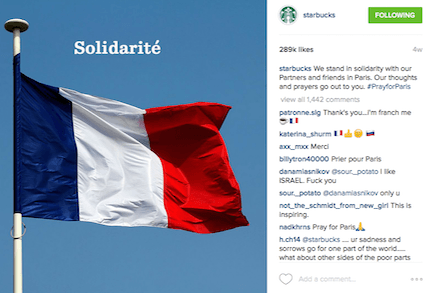 How can your brand or business stay one step ahead of the latest trends and news? Here are several ways you and/or your team can plan your campaigns and increase engagement on social media: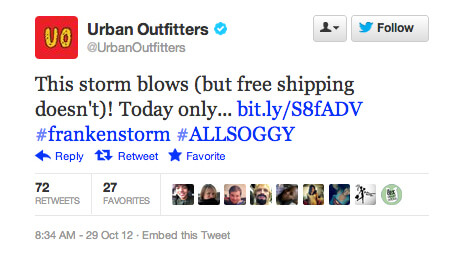 Agile marketing can work well for a brand or business who has the right research and collaboration in place to be ready and flexible for changes ahead online. As you move through the process evaluate which campaigns performed well and why making necessary adjustments for the next event.
The early bird get the worm as the the saying goes, and those who are ready to take advantage of hashtag trends and the latest news events will be able to reach the most fans and followers for greater visibility.