Improve Your Content Marketing with These 4 Resources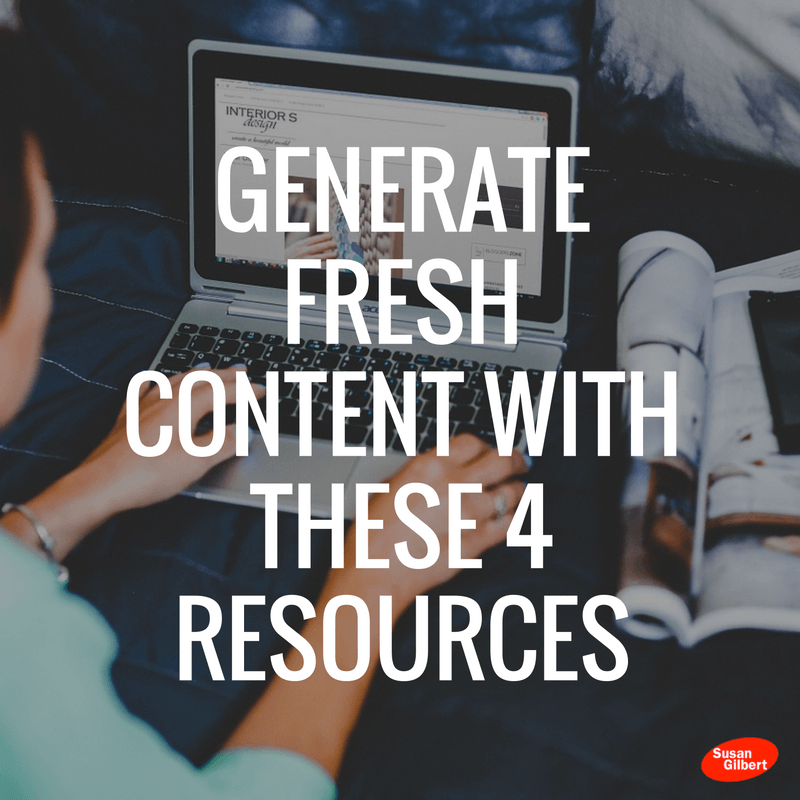 Monday Tips is a short list of the best finds across the internet to start your week off right.
Today I have some content resources to help you improve your content marketing strategy. Here's four links with tips and tricks to kick start your Monday.
Gathering the best articles in your industry can be time consuming. The right tools can help you find the best topics for your audience. Would you like to improve your content marketing strategy? Take advantage of these online resources, and let me know how these work for you!
1) Find trending content – Ruzzit
Sharing content that your audience loves is not difficult to curate with this great website. Ruzzit allows you to easily search for the latest videos, images, and news. Find out what's been trending in the last six hours all the way up to the last two years. Know how your community is responding from a ranking score along with social sharing data.

2) Get the most relevant industry news – Smart Brief
If you need better insights into what is going on in your market, but don't have the time to conduct research then you will enjoy this great resource. Smart Brief is a B2B digital media company that combines technology and editorial knowledge. Each day thought leaders and executives turn to this company to get the latest information that matters to their community and businesses.

3) Find trends, content, and influencers –
If your business has not been able to successfully find the right leaders and articles for your niche then this simple tool can help. Epictions is a resource that helps you easily share the latest trends and stories along with the top influencers who post them. Use their keyword search tool, and gain valuable insights in your industry all for free.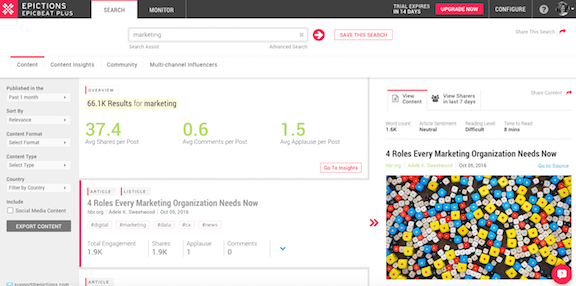 4) Gather relative and timely articles to share – ContentGems
Would you like to be able to find the best content for your target market with easy sharing features? ContentGems helps you discover what is most popular from the best online resources. The intuitive platform provides a large selection of ideas to choose from based on keywords and smart filters. This resource will save you hours while providing the latest industry news that your audience will love.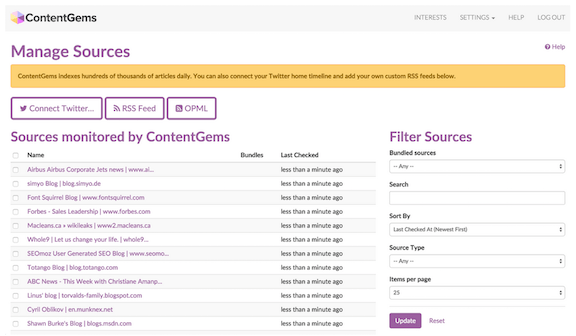 Hopefully you will find these content marketing resources useful to your branding strategy. Are there any that you would like to add as well?
Have fun with these Monday Tips and Tools.
Wishing you a FAN-tastic week!
Susan
Save