Create A Reason To Buy Your Product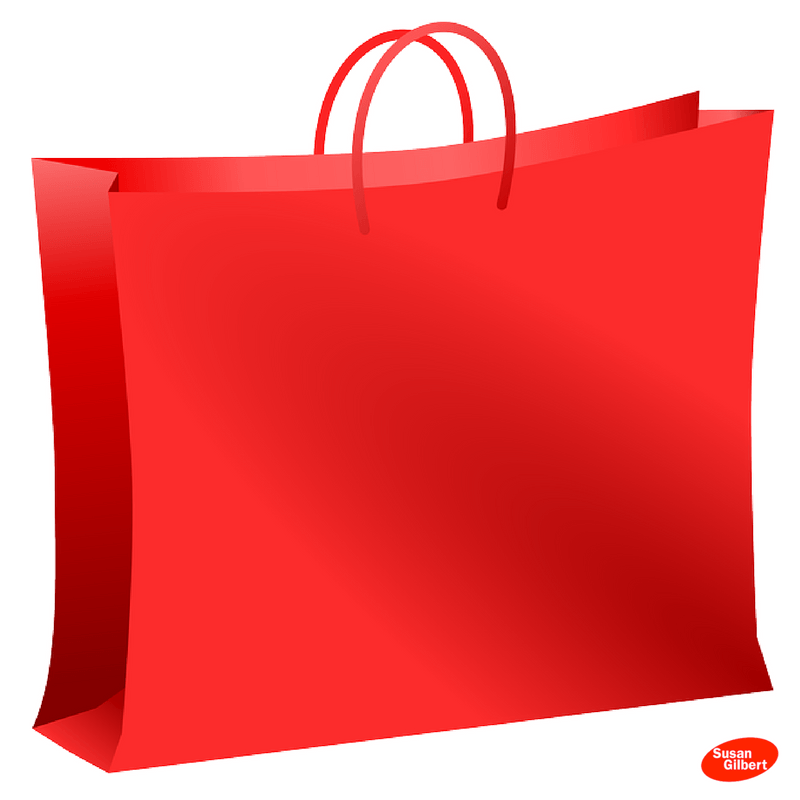 Every business and entrepreneur needs their own unique selling proposition (USP) in order to be successful. Your target market want to know why they should buy from you instead of from your competitors.
It takes some creativity to come up with a compelling USP, but it's the biggest decision you'll ever make for your business.
In order to create a winning USP, you need to understand the people in your target market at an individual level. This means not as a mass of demographic statistics, but as actual human beings.
Your USP needs to appeal to their needs and desires, as well as their frustrations, worries, problems, and pain points. When you connect in this way, you create an emotional bond. The first step is getting to know these individuals.
It's not about touting yourself or coming on too strong. It's about making the introduction meaningful. ~ Seth Godin
There are several key areas to focus on when developing your company's USP:
Demographics – Your target customers' age, gender, occupation, education level, and income.
Market Data – Online, you can use social media sites, forums, reviews and blogs. Offline data gathering methods include surveys and focus groups.
Psychological data – How do people in your market feel about themselves and the products they buy?
Conversation – Get into conversations with your target market to learn more about them with surveys, social media groups, your blog, ect.
Analyze your research – Separate data into categories, such as demographics and psychology — look for data that's consistent from one person to another.
Armed with all of this information about your target market, you'll have an edge over the competition. It'll be easy to see what mistakes they are making and how they are not delivering. You and your company can then fill in the gaps and give your market exactly what they want.
Understanding Your Target Market
One of the key elements of a good USP is that it's unique.
It offers something nobody else in the marketplace is offering. There are several ways to achieve this:
1 – Study your competitors' products and strategies so that you can create something that really stands out while keeping it real. Stay up-to-date on each new product or service your competitor introduces. It also helps to understand how your market feels about your competitors' products, so keep your eyes and ears out for any mentions of them.
2 – Look at which benefits they are emphasizing to their customers. Make sure you pay attention to the specific language and communication methods your competitors use to relate to their customers. Is it more casual or more formal? Do they focus more on visuals or audio materials?
3 – Take a look at the channels your competitors use for marketing also, since that's where your customers are. What different marketing methods are your competitors using in each channel? You're going to try to do something different with your message, so you need to have a very clear understanding of what your competitors are already saying. The last thing you want to be is a copycat.
4 – Find out the common keywords your competitors are targeting since that will show you exactly which search terms you might have to compete for, or which ones you want to avoid.
5 – Learn what your competitors' customers think about them such as reviews and feedback made on social media. When customers are dissatisfied, you can discover areas where you can excel. Pay attention to how they treat their customers and how their customers feel about it. If you have better customer service, this is an incredible edge.
Your company's natural strengths offer the best starting point for creating your USP. For example, if you're naturally faster at what you do than the competition, this is a good point to emphasize.
Look at your competitors and their products and answer the following:
What's so great about their products?
Why do people like them? What don't they like?
How do your competitors market their products to their customers?
How do your competitors interact with their customers?
What kind of customer service do they provide
Summarize your data. How strong is your competition?
A unique selling proposition is only going to get you so far if you don't have a great product behind it. Your product needs to live up to the promise of your USP, surpassing other products on the market and providing the customer with unique benefits.
Research is one of the biggest keys.
Review Your Research
Analyze your data to discover exactly what your customers want and how your competition is meeting their needs.
Make a chart and do a side-by-side comparison of your products with those of the competition. You should also examine your sales data and customer feedback.
When looking at this data, there are a few important questions to ask yourself:
Do your current products and services uniquely address your customers' needs?
What exactly is unique about your products and sets them apart from other products available to your customers?
Where do your products and services fall short? Wherever there's a weakness, this is an area you can focus your energies on improving.
How can you offer a solution to your customers that your competition isn't offering?
At this point, you'll need to ask yourself whether you can make improvements in your product or whether you need to develop something entirely new. Your analysis of your products' weaknesses along with customer feedback and sales figures will help you decide this. Sometimes, your current products can simply be repackaged and sold with the new USP.
Why You Need A USP
The simple reason that you need a USP is that, no matter what product you're selling to which market, there are other companies you're competing with, and you need to stand out. You want your market to think of YOU when they need your products or services. If you create a good USP, it will stick in their memory and put you above the rest.
Now that you have all the knowledge you need it's time to put it all together and create a unique selling proposition that tells your laser-targeted market why they should buy from you.
In order to do this, here are a few questions to get your creative process started:
Whose needs am I addressing? (Look at your target market's demographic information)
What do I offer that no one else can?
Why should people buy from me and not another company? (Note: this doesn't have to be based on your products. It could be your unique understanding of your customers, your delivery method, or extra services you offer)
Writing Your USP
The process of creating a USP involves brainstorming and refining. When brainstorming, get down as many ideas as possible and don't worry about which ones are good and which ones aren't. The goal is to come up with quantity. Later you'll narrow it down, and the more you have to consider, the better.
Your USP should be something your customers will 'get' immediately. Test your USP on real people in your market and get feedback from them. Offer a small incentive like a freebie or discount for participating. Use their feedback to make tweaks.
Examples of Great USPs
To give you some examples for comparison, here are some of the best-known USPs used by major brands.
"When it absolutely, positively has to be there overnight."
This Federal Express USP speaks to a major customer concern – 'It has to get there overnight.' Although 'absolutely' and 'positively' mean the same thing, the repetition drives home the point that you won't be let down.
"We're number two. We try harder."
Avis says its number two and capitalizes on its underdog status. This USP turns a weakness into a customer benefit. They'll work harder for you than the number one company, which is already where it wants to be.
"Melts in your mouth, not in your hand."
Although there is some contention among schoolyard kids over this claim by M&M's, it's unique and memorable. You can't eat a handful of these candies without thinking about this tagline.
One of the best USP strategies is to forget about telling your customers that you're the best. They'll find that out on their own. Create a USP that says, 'We may not be the best, but we're the only ones who…' That tells your target market the unique benefit they'll get using your company.
Save
Save