Drive More Traffic and Leads with Quora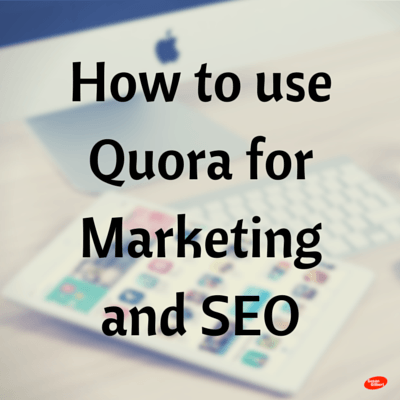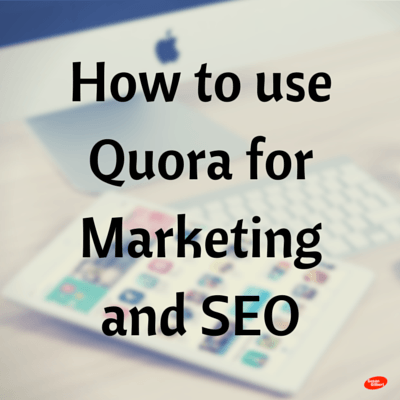 We all want to attract more website visitors and better conversions via targeted traffic, right?
You most likely want to establish your brand or business as an authority in your niche as well, right?
There is a large community of professionals just like you who are actively engaging, asking, and answering questions in their target markets, which is generating great results. Quora has quickly become a leading go-to source for businesses, entrepreneurs, and marketers. In fact, there are approximately 1.1 million monthly users in the United States according to Quantcast: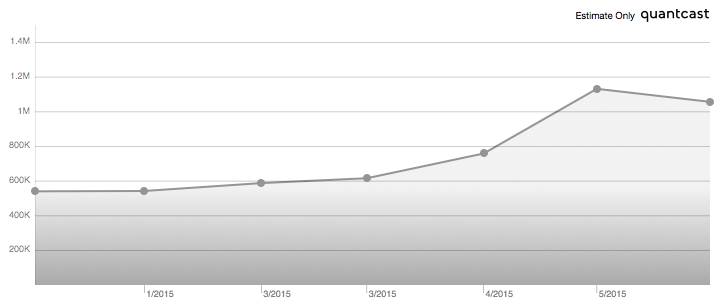 Similar to websites like Answer.com and Yahoo Answers, Quora offers a great platform for asking and answering questions with the added feature of direct publishing on mobile. The benefit of this great resource is that information is provided by knowledgeable professionals in a variety of niches.
There are several benefits to using Quora when optimizing and creating more visibility  for your website in search including:
• Building your reputation and expertise
• Gaining valuable insights from your peers
• Reaching a targeted audience
• Cross promotion of content
• Market research based on questions and answers
Anyone can get started on Quora through their Facebook or Twitter accounts, which pulls information for you. But it's important to optimize your Quora profile in order to attract other professionals in your industry:

In order to bring traffic to your main website it's important to have your main business website listed here along with your online properties and social networks.
Topics are the next important information to add to your profile, and should be consistent with your other online properties: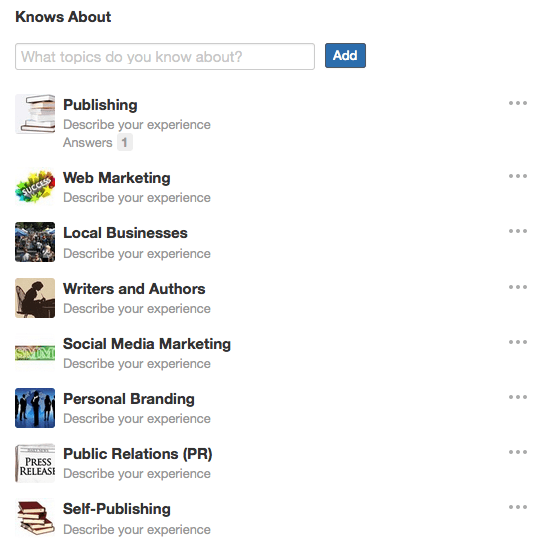 Once you enter a topic you will want to click the Follow button to add this to your profile. You will notice that each one displays the most recent questions and answers when selected: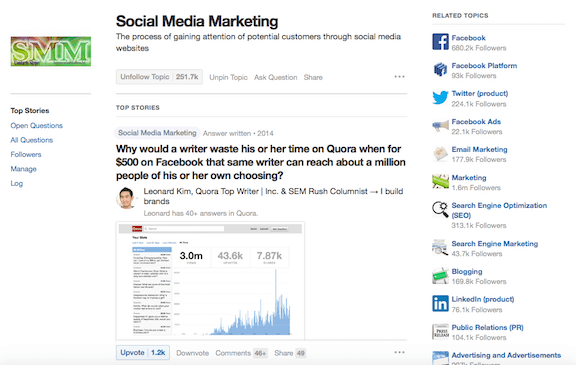 With each topic you can add a description of your expertise or leave blank if you'd like your profile headline information to appear instead. Spark a conversation by clicking the Ask a Question button on the top right hand corner of the page, or answer any of the posted questions for your topic of choice. If a question or answer appeals to you be sure to select 'Upvote' and 'Thank' for better engagement.
So what questions or answers should your brand or business be engaging in Quora?
In order to drive targeted traffic to your website focus on the main niches and topics that represents your business. Look for questions that relate to your blog posts, especially those that answer main questions on a particular subject or issue. Keep your answers brief, to the point, and include any references if applicable: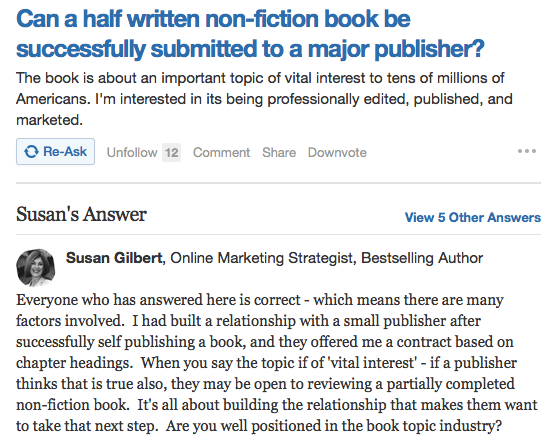 Once your brand or business has established a good following on Quora with a regular stream of questions and answers in place you can build more social proof by placing your name or brand name into a page by creating your own topic, like this example from Hootsuite:

Quora is the perfect place to establish credibility in your market, generate new ideas for your blog content and headlines, discover your niche's pain points, and build more traffic to your website and social media with a well-optimized profile and branded topic. By engaging here at least three times a week you can measure your progress in the Stats section under your login name, which provides the number of visitors, Upvotes, and shares.