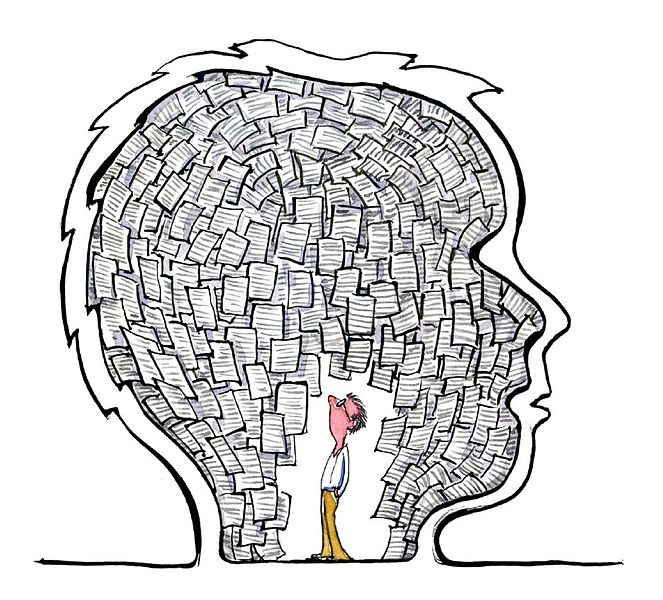 We've all heard the saying, "A picture is worth a thousand words."
That, in a nutshell, is Visual Content Marketing and Infographics leads the pack.
You see, graphics tell a story much better than any article ever will. Infographics create instant communication of a complex topic that is easy to digest and very simple to share for virality.  And boy, people just LOVE them!
"High sharers on social media are twice as likely to purchase a product because of its modern image"

The key from a SEO perspective is to ensure your brand and link is on the image. Each and every view and social share generates both traffic and link shares to your or your client's site.
Creating content that's shared like Infographics are creates quality links that are Google-proof and, in fact, exactly the way to create links that are sustainable and that last.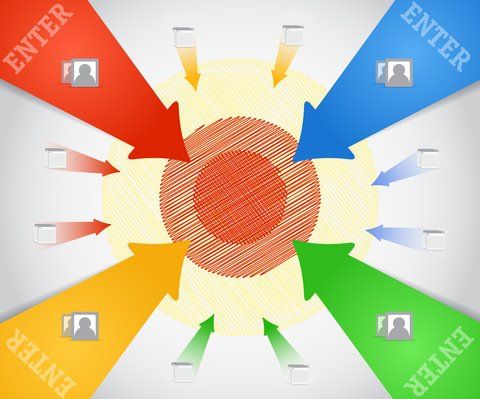 Oh, and of course, it creates traffic too.
I published a blog post on May 13th with an Infographic; and, then my team submitted it to infographic sharing sites.  That post receives several hundred visitors every month from these sites as people continue to share it.  Take a look at how we are ranking for Social Sharing in Google as of August 27th, 2013: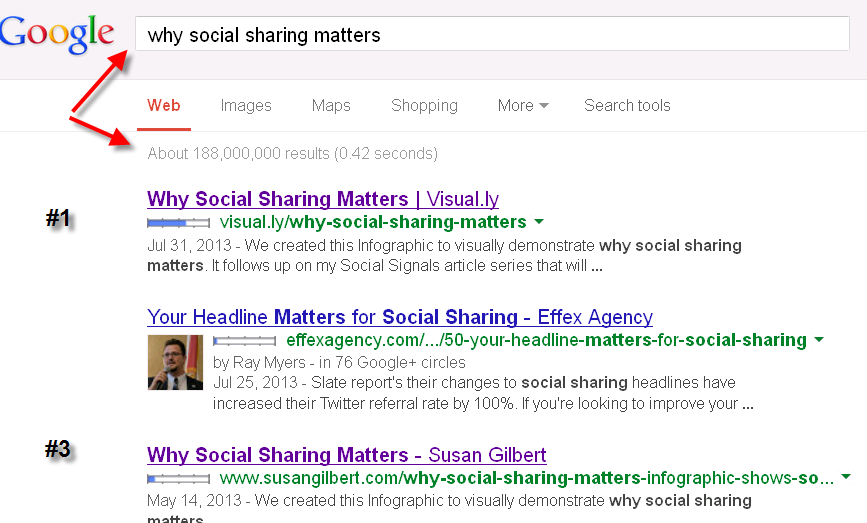 Infographics are something that you NEED in your toolkit to get:
1) Authority
2) Viral Traffic
3) Backlinks

Infographics Shared On Twitter Get 832% More Re-Tweets Than Images/Articles — (Source: Media Bistro)
When I first started to look at having an Infographic created last year, I was finding that the price was out of my league – thousands of dollars!  That might work for the big ad agencies and Nike, but it wasn't something I could afford.  Enter my quest for affordable options. We've posted instructions on this blog for people who want to create their own; but, not everyone is adept enough online or have the time to learn.
We Can Help
I'm happy to say that we are now offering three Infographic options AND two Infographic promotional programs.
Whether you choose our Starter, Bestseller or Platinum option, we know that Infographics are here to stay and are a good investment towards creating online traffic.
Because infographics visualize information in a way that makes it fun and interesting to read.  And since they're SUPER shareable, you'll get targeted traffic. Plus, you look like a pro.  Essentially they work as communication tools – exactly what marketing is all about.
Spread the news with these Tweets:
• Image posts on social media garner the most comments – Click to Tweet
• Infographic searches have increased 800 percent since 2010 – Click to Tweet
• 65% of the U.S. population learn visually – Click to Tweet
• The human brain processes visuals 60,000 times faster than text – Click to Tweet