Use These 4 Tools to Find Professional Royalty Free Images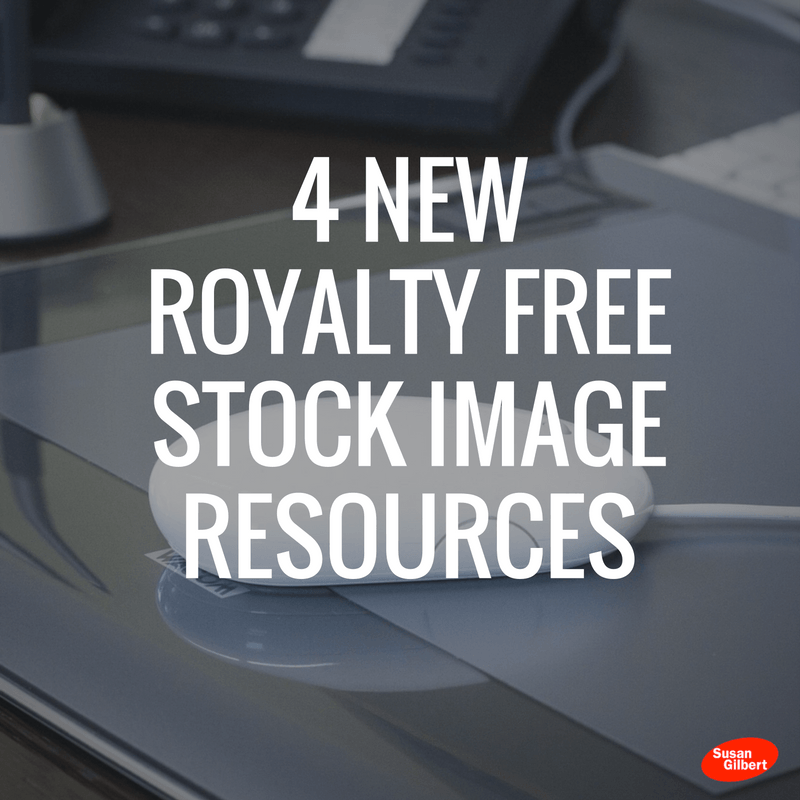 Monday Tips is a short list of the best finds across the internet to start your week off right.
Today I have some resources to help you improve your visual marketing strategy with great quality royalty free stock images. Here's four links with tips and tricks to kick start your Monday.
Finding the right visuals for your target market and content doesn't have to be expensive. Businesses can take advantage of free image resources that include hundreds of top quality photos and graphics. In order to attract a larger audience you need to draw them in with visuals. Would you like to tap into professional quality images for your brand or business for free? Take advantage of these four tools, and let me know how these work for you!
1) Big selection of professional images – Negative Space
Make your content and social media posts more visually appealing with images your followers will love. Negative Space is free resource that offers new stock photos each week — all without copyright restrictions. Search by category, copy space position or color. If you don't know what to look for right away you can choose their browse option and a list of categories will appear on the left hand side.

2) High quality photos – Polar Fox
Find the best photographers and their high-end photos for free. Polar Fox fine tunes and edits every image that is submitted with a large selection of categories to choose from to suite your content needs. This great resource is available on a desktop computer or as an app for iOS and Android.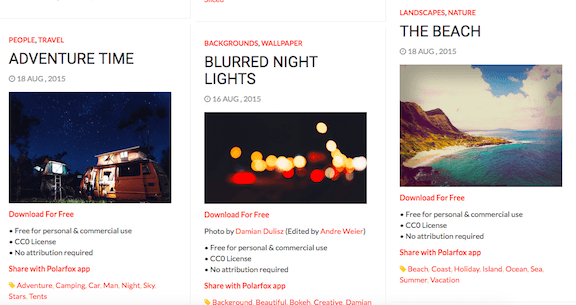 3) Creative commons photos – Travel Coffee Book
Easily find images that are not subject to copyright without having to spend hours in search. Travel Coffee Book offers a free subscription to download hundred of free photos from their large library. The beautiful images are inspired by travelers and updated on a regular basis with an archive of previous months of the year available.

4) Commercial stock photos – Morguefile
Find just the right photo for your business with this professional quality resource. Morguefile is a free image website for creative by creatives. Choose from a large selection of photos that inspire and look as if you paid hundreds of dollars for them. There are links to paid stock photo sites as well in case you can't find what you're looking for, but this resource will most likely have what you need!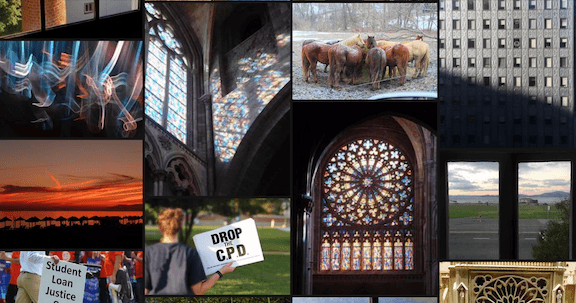 Hopefully you will find these stock image resources useful to your visual marketing strategy. Are there any that you would like to add as well?
Have fun with these Monday Tips and Tools.
Wishing you a FAN-tastic week!
Susan
Save
Save