LinkedIn Premium As A Powerful Network Tool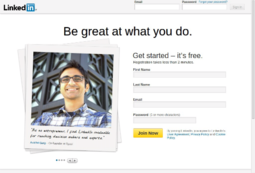 LinkedIn is one of the most powerful and influential social sharing networks for brands, businesses, and job seekers that continues to evolve, including the new ability to share blog posts.
Most users have free accounts, but LinkedIn also allows for a Premium account signup. Is it worth the expense to do this?
The answer is yes and no.
While most social networks only charge for advertising LinkedIn allows for special pricing on features that can be beneficial to job seekers, lead generation, business networking, human resource professionals, and recruiting agencies.
Benefits included in a premium LinkedIn account
Sending Multiple InMail Messages
In the basic version of LinkedIn a user is allowed to send out a maximum of three InMail messages to other users who are not inside of their network. With the premium service there are far less limitations and hoops to jump through. Simply contact any user and choose a topic as seen here: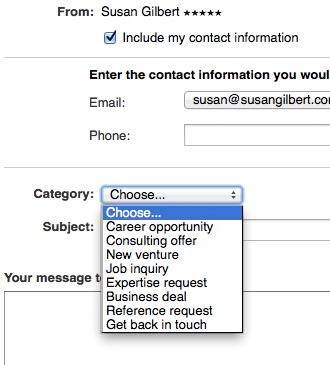 This is a great way to make a professional contact without having to make a cold call. Depending on what service you sign up for, LinkedIn will give you an allotted number of credits each month to use for InMail. Keep your messages clear, concise, and easy to understand with an easy way to contact you online and offline.
Advanced Search Options
Premium LinkedIn users have the additional benefit of searching or anyone or any job with the expanded search option. This is a good way to hone in on exactly what you need with a myriad of advanced search categories such as viewing complete profiles, which can be especially useful for prospect research.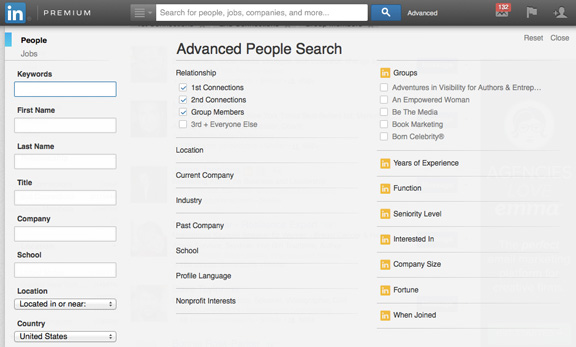 Organize Profiles
Find a profile of interest? Then this great feature of LinkedIn Premium gives users the ability to create folders and organize profiles in one convenient place. Users can writes notes, see a history of communication, and quickly view contact information. If you are making a lot of contacts this is a great tool to use and keep track of new leads.
Find Out Detailed Stats On Who Viewed Your Profile
In the basic LinkedIn accounts users are able to see who has viewed their profile, but for premium members expanded statistics are made available such as region, type of company, and job titles. This feature is beneficial for connecting with like-minded individuals and leads.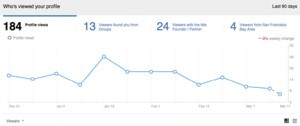 In a nutshell LinkedIn Premium works best for brands or businesses building a reputation and for lead creation, in addition to being a powerful resource for those actively seeking employment. For those who are using the social platform as a general networking tool, then the basic features are robust enough that users do not necessarily have to upgrade.
Let me know how LinkedIn has helped you – and whether you are using a free or Premium account.
Share this article with these Tweetables:
• The pros and cons of LinkedIn Premium – Click to Tweet
• Should you upgrade to LinkedIn Premium? – Click to Tweet
• @SusanGilbert shows you the benefits of LinkedIn Premium – Click to Tweet