LinkedIn – Where the Professionals Meet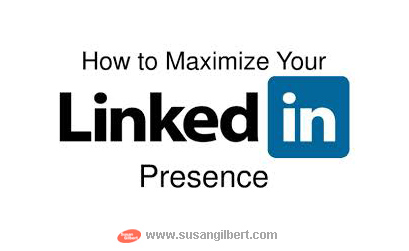 LinkedIn.com is a social professional network that allows individuals and companies to network via groups, job postings, discussions and more. LinkedIn.com is a lot more serious and buttoned up than Facebook or other social media networks. It's a place to share the serious side of business. You won't be sharing funny family stories on LinkedIn.com, but you will be sharing that 30 page whitepaper you wrote.
Like many social media networks the profile is very important. But, on LinkedIn.com it becomes central to your success when using LinkedIn.com as a marketing channel. To create a stand-out profile fill out the profile completely as you're prompted to do as you move through creating your LinkedIn.com account. Include your full name, and a professional headshot. Ensure that you show both your first and last name. You're not going to be anonymous on LinkedIn.com. In fact, you really shouldn't be anonymous anyplace on the net today.
Once you get your name and picture up, you'll need to focus on personalizing your headline. This is the part that people see under your picture and name when they view your profile. It's best not to have your job part of your headline, but instead, what you do as your headline.
If you work for xyz company just don't include that company here, instead include your job duties such as: Marketing Strategist, Inbound Marketing Expert, English Teacher, Content Writer, Virtual Assistant, and so forth. If you have more than one thing that you want to highlight in your headline use the " | " symbol called a pipe. Using the pipe symbol you can separate your headline descriptions better and make it look more organized than commas. It will look like this:
Marketing Expert | Social Media Expert | Facebook Expert
This looks better than using commas or colons and works for separation of the words for search engines too. Plus, it lets you keep it simple without using long, overpowering sentences which may not show up properly on a profile search.
Next, add all your work history. This is just like a resume, so don't put the club positions, or things like that here. Put only work history. There is more space to put involvement in social clubs and school activities. The work history area is only for work history. Just follow the prompts after you click "add a position" and go from there. It's not difficult, you should probably  have your resume nearby for reference.
Don't forget to customize your LinkedIn.com URL. This will link directly to your profile and you can include it on your business cards and in your email signatures. Just click the edit link beside your public profile page and easily add in the customization for the URL. Don't try to be clever, if possible use your own name or a variation on your name it is taken. If you use something like xyzcompanymarkeing you may not be with that company one day, or your business might change focus. If you use your name, you'll always be your name.
Enter in your business website URLs next to Additional Information. This is where you'll include all that extra stuff about things you did outside of school, and any volunteer work you are doing. But, you'll also put your websites there and you can identify if they're personal websites, blogs, or company websites. You can also choose "other" and put in your own title which is a great time to use keywords.
When you're done creating your profile and it looks how you want it to look, now you should ask people that you know for recommendations and referrals. Ensure that you edit the language that LinkedIn.com's message is so that you can remind the person of what you've done for or with them. This will help the person writing the recommendation know what to say as well. The more specific you can be, the better.
Join groups, and connect with people that you know, share information that is relevant and important to your target audience and colleagues. This is the best way to grow your connections. You can do all this with the free LinkedIn.com account.
There are more features with the paid account, but start with the free account and wait to decide if you want to upgrade after you've been using it for a while. Don't try to add new people all at once, give it time because you want to be taken seriously on LinkedIn.com.
Share this article with these Tweetables:
• Get the most out of your LinkedIn profile – Click to Tweet
• How to be most effective on LinkedIn – Click to Tweet
• Is your LinkedIn network growing? – Click to Tweet
• @SusanGilbert shows you how to maximize your LinkedIn network – Click to Tweet