How to Attract a Large Brand Audience With a Creative Strategy
A branding strategy that stands out to your community is one which employs a unique perspective that moves your audience through techniques like storytelling, eye-catching videos, and live interactions on social media.
Brand + Content
When we begin working with an author, entrepreneur or local business we start with creating a brand as the foundation and base of all digital marketing that will follow.  Without the foundation of a brand, content can be diluted and ineffective.  However, with a brand that has been created with your target market in mind, content becomes very powerful.
According to Crezeo, 80 percent of consumers choose to follow a brand based on authentic and meaningful content. They also point out that the first step to reaching your community is by building a community that feels comfortable voicing their opinions with your company.
Most of your customers are online doing research and making purchases from their mobile devices and computers. In today's fast-paced technology driven world brands need to stay ahead of the game by understanding the needs of their target market. Here's a great example of this from Digital Trends, which outlines the current demands of online consumers: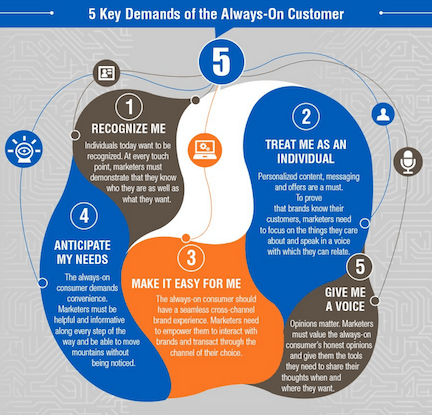 A fresh brand identity is just the beginning to the process of establishing your business as a leader in the eyes of your followers and customers. As algorithms change and new social platforms like Snapchat increase in popularity it's important to offer something of value that your community will want to share.
Take a look at how your current client base is responding on your website and on social media and ask the following questions:
Are your articles and posts reflecting a true understanding of your audience?
Do you have social listening strategies and tools in place?
Is your brand story compelling and unique to them?
You want to make a lasting impression in the minds of your brand followers based on their desires and values. This can be done through a well executed social media strategy, paid advertising, and a well optimized website that is easily recognized by search engines. Whether you are a solopreneur, small business or a large corporation there are a few key strategies to keep in mind while creating a strong brand image:
Create or recharge your design – Evaluate your current logo, website, and brand colors and determine whether these are appealing to your community. This may take the help of hiring a web designer and developer, but is well worth the time and effort. This is the first element your readers will see and you will want to make a great impression the moment they arrive. This should include a responsive design that easily adapts to mobile devices as well as colors that are appropriate for your niche.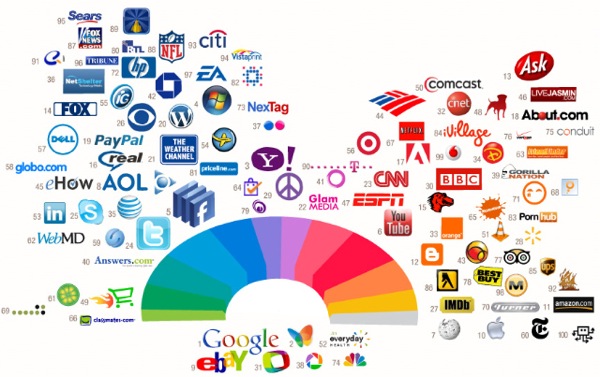 Differentiate your business from the competition – What makes your brand story unique? A truly successful company online is genuine in its approach with a clear understanding of their community. This can include videos or content that relate to your audience on an emotional level, how-to or informational articles that include helpful tips and advice, and buyer incentives. Measure what is going on in your current brand experience and evaluate this against what the competition is providing.
Communicate with your audience – A strong foundation for brand building is staying in touch with your subscribers and social media fans and followers. Your business should be active on a daily basis in order to respond in a timely fashion to questions, comments, feedback, and mentions about your brand. This shows that your company can relate to your customers on their level and that you genuinely care about your community. Recently Buzzfeed responded to its video, which received a negative reception on social media:

Offer a mix of content – Diversify the mix of content such as using videos, slideshows, infographics, and live streaming events in addition to your blog articles. Since over half of users are now looking for brands on mobile you will want to catch their attention right away with great headlines and images. Text should now be broken up into readable chunks, with professional graphics and infographics to hold the reader's attention.
Brand storytelling and strategy will enable your business to produce a winning digital marketing persona as well as differentiation from the rest of the crowd. Through careful understanding of your target market and developing creative design and content you will soon find success in building a larger audience online.